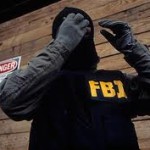 Isn't there as song about it being a long, long time from May to December? Seven months is not that long in some respects but in others it is quite long. Measuring whether it is long or short depends on the task at hand and the mindset of a person. If one is waiting for something special to happen like getting sprung from the pen or getting back from a combat zone or having a baby it might seem to be years away, If one were investigating what could be an international conspiracy involving many layers of players surrounded by walls of secrecy then spending 7 months doing it would seem a reasonable time; on the other hand if one was investigating what happened in a discrete environment, for instance in an apartment under the control of six cops, people trained to investigate matters, one could not be faulted for thinking stalling the investigation for 7 months indicated something rotten was going.
You know that around the 22nd of the month I discuss Ibragim Todashev who was killed by the FBI in his apartment in Orlando, Florida. His killing shows the immense power of the FBI. It is the only police force in America that could kill a person and then hide what it had done. It is responsible to no one other than itself. Congress runs from controlling it as we've seen happen when it refused to show up at the hearings concerning the April 15 marathon terrorist attack and nothing was done.
We are fortunate in Massachusetts to have two Congressmen who have tried to unearth some information from the FBI. They tried and failed but at least unlike most of their colleagues they made the effort. Congressman Stephen Lynch sought to learn why it was continuing to use and protect top-level gangsters in Boston after it told us it would never do so after being exposed using Whitey Bulger and Steven Flemmi. He's waited over two years for an answer. It seems he's given up because he can get no backing from the leadership in Congress. This reinforces in the FBI the idea that by stonewalling it can operate freely.
Most recently Congressman William Keating has been trying to receive information from the FBI on its relationship with and actions taken in relation to Tamerlan Tsarnaev one of the terrorists in the April 15 marathon terrorist attack. He too finds himself up against a wall of silence. Few seemed to think it odd that Rep. Keating and other Congressmen had to go to Moscow to find out information the FBI refused to give them.
The president and attorney general, not only the present two but all others over the past years, shy away from it. It epitomizes all the wrong inherent in a state police force. It has no one to be responsible to other than itself. No one dares to hold it accountable for its actions.
The FBI has learned that the passage of time makes people forget. The longer its evils can be hidden the better. Then when they come out far down the road there is less of a sting; people have gone on. For instance now only a few zealots care that the FBI may have covered up things in the JFK assassination. For the rest of us, that is all such ancient history.
In Tobashev's matter the FBI is hiding the circumstances around this horrible homicide knowing that if the true facts were known the people may be aghast at its methods. To avoid the embarrassment, it does nothing. Not only that, to show the extent of its powers, it is able to dictated to officials both in the State of Florida and the Commonwealth of Massachusetts that they too must remain silent. The facts of the killing must be horrific considering the extent of the cover-up.
In my book, Don't Embarrass The Family, the story about the prosecution of FBI Agent John Connolly who brought embarrassment on the FBI, I devoted a section to making suggestions as to basic things the FBI must do to improve itself. One was it require its agents to record all interviews.
Had the FBI done that, what happened in apartment would be known and could be proven. The FBI alleges in a court filing that Todashev confessed he and Tamerlan Tsarnaev were involved in a triple homicide. That's all that the FBI has officially told us about what happened. But who will believe it? Think of how incredible that is: a man confesses to a triple homicide and then the FBI kills him. Seriously, does that make any sense. Shouldn't those six law enforcement officers who were there arrested him? 
The last I can find about the FBI's position is the case is the statement on October 22, 2013, by FBI Special Agent Greg Comcowich who told the Orlando Sentinal "his agency's internal review of the shooting is ongoing and no other details will be released."
FBI which loves to boast of its prowess apparently has no reasonable explanation for this killing. As it continues to do when confronted with its continuation of the abominal Top Echelon Informant program, where it becomes a partner with high level criminals and protects them, it refuses to be accountable to the people and stalls. It seems the letters FBI stand for "Forever Being Investigated."
Had we learned about what happened in the apartment with Todashev seven days after his killing that would have been a long time. But to wait seven months to find out what happened in the presence of six or more law enforcement officers in a controlled environment bespeaks of something new happening in America. We've allowed a police force to take such powers that it can kill a man and not be accountable or face any consequences.