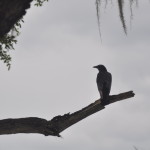 There was a film series back about a hundred years ago about a young woman named Pauline who'd get herself in jams that she really could have avoided with a little forethought.  As Wikipedia states: "Although each episode placed Pauline in a situation that looked sure to result in her imminent death, the end of each installment showed how she was rescued or otherwise escaped the danger."  
That series from a long time ago comes to mind as I watch Fred Wyshak try this case, or perhaps a better word would be, over try the case. If there will ever be a historic example 100 years from now of someone pulling defeat from the jaws of victory it will be people talking about this case if Whitey manages to beat it.  Wyshak has put together a wonderful case with solid evidence. He acts as if he doesn't know this. I don't see any indication that he has stepped back and looked at the full picture and proceed with a plan. In fact, I see just the opposite.
I had a chance to talk to a person who has been attending the trial since its inception. I asked her what she thought of the points that Wyshak brought out in his re-direct examination of Colonel Foley and Lieutenant Bobby Long last week. She looked at me quizzically as she tried to remember what I was talking about. She said she didn't remember them. She asked me what I thought of them. I told her I didn't remember them. I added , "that was just late last week – how many people are going to remember them in July or after that." She got my point. Wyshak is wasting time trying to correct, amplify or explain on redirect examination every situation where his witness may not have given the precise answer that he wanted.  We are in June – there's hardly a woman alive who remembers what happened last week.
Wyshak doesn't seem to get the idea that in this case there are a few things that have to be highlighted and banged away at and the rest is of as much importance or use as the weeds that grown on the sides of the highway.
But it is worse than that. In going on with his unnecessary re-direct Wyshak has actually damaged his case from my point of view. He is losing credibility with the jury. His constant talking objections (I didn't hear any today, maybe he's learning); his foray into trying to deceive the jury which I mentioned yesterday pretending Martorano changed his story on the O'Toole shooting on the same day when it was clear he did it later; his suggesting Martorano testified against his brother Jimmy, Howie Winter and Pat Nee in a setting that mattered when it didn't; has me shaking my head wondering what is he about.
Then today he decides to re-direct after the long time criminal Ralph DiMasi finished his testimony. Is Wyshak so tight that he loses the sense of the witness's purpose seeking to win every single point. Didn't he understand the purpose of DiMasi's testimony which was simply to show the brutality of the shooting of William O'Brien?  Apparently not.
He asks him something like "you never cooperated but you know that it is necessary for the government to have witnesses who do cooperate."  Why is he asking a guy who just got out of prison after twenty-one years something that everyone knows — it's so well-known you could take judicial notice of it especially in this of all cases.  What did that ridiculous question do?
It opened the door for Carney to unload on the whole case – that's when Ralph DiMasi talks about how ridiculous the government is making deals with guys who have committed 20 murders who are now walking the street while on the other hand grabbing a guy who committed one murder and trying  to get him the chair. DiMasi reminded the jury about Martorano's deal. DiMasi is a guy who wouldn't cooperate and did his time and the jury wonders why Martorano doesn't have to. That's what the jury will take away from today's trial how ridiculous it is what the federals are doing.
And sadly for the prosecution it was all unnecessary. It had made a small Pyrrhic victory at the cost of losing the war.  Wyshak needs a team back and should listen to the lawyers who are working with him who should tell him that what he is doing isn't smart. I'm surprised he doesn't see it.