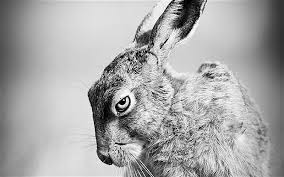 Yes, it was very good new to wake up Saturday morning and to hear that a man who was as bad as Joe Stalin had finally gone to his reward. It is amazing how long evil can exist. Uncle Joe made it to 74 years and Evil Fidel made it to 90. As they say the good die young.
It will be interesting to see how the liberal press treats the tyrant who imprisoned his people since he took power back in 1959. There is an article here  the puts his actions into their proper perspective.
Yet in America, and other places of the world, there were individuals who thought he was a good leader. Agh! It makes one sick. But then again there were people who were very happy with Joe Stalin; one person once said to me that all his evil actions were good because he helped develop Russia into a strong state.
With Fidel, a guy I worked for found nothing wrong with him which always struck me as odd. How is it in America with all our freedoms we had some politicians who could look upon Castro who took all the freedoms away from Cubans with favor. They'd justify his murders, imprisonments and tortures saying he had a good educational program and health care program; the former was no more than North Korean type indoctrination; the latter a two tiered system that offered nothing for most of his people but a lot for those on top.
I had three instances in my life which I connect with Castro. The first was back in 1959 when he came to Boston to give a talk at Harvard. I was able to secure a press pass through a connection. I was part of the press contingent that met him at a Boston hotel and traveled with him and others up to his room in the hotel where he was interviewed. I have some photo's I took of him sitting on a couch talking.
The second time was when we were planning our spring break in our senior year at college. We were looking for a warm place to travel to. Everyone was heading to Florida but five or six of us thought we would like to go to Cuba. The only way that would have been possible would have been if we could have Castro pick up some of the tab since none of us was rolling in dough.
I wrote to him using the fraternity stationary I belonged to. I told him how much we admired his revolution and would like to come and see his island. The truth was we were looking for an inexpensive vacation. Off went the letter and a bit later I was called into the dean of students' office. He had found out that a reply had come back from Cuba saying it would be all right to go there. That was during the day when the FBI was illegally opening mail. Apparently some agent did and he or someone else in the FBI notified the dean.
The dean in as abrupt manner as possible told me if I and any of my classmates went to Cuba we would be expelled from the college. The sting of that was lessened when I finally did get the reply and nothing in it indicated willingness by Castro to pick up the costs of our trip. No matter, in the spring of my senior year with a military commission awaiting me on graduation I had become a captive of the dean's whims.
The last encounter was when I was stationed at Marine Corps Air Station Beaufort in the fall of 1962. We were in a dispute with Russia over the placing of nuclear armed missiles in Cuba. Castro we would later learn had urged Russia to attack America with them.
I knew a little more than the average person. When I read in the NY Times that the First Marine Division stationed on the West Coast was packing up to go to the East Coast for maneuvers I figured we were in deep trouble. Next day as I headed for my office I saw that all the Marine attack and fighter squadrons assigned to Beaufort had left the base. At noon the sky seemed full of military planes heading south. That night I learned many of the guys at the BOQ had already received orders to head to places in Florida.
I had not received them because I had already been assigned to a Marine Expeditionary Unit scheduled to go to the Caribbean in December. Headquarters intended to keep that unit together in reserve to meet any contingency that arose after the first invasion. Fortunately Kennedy cut a deal; the situation returned to normal; my MEU went out as scheduled and our first stop was a Guantanamo Bay.
Castro's passing brings back those memories; it brings back no tears. As we used to say as kids: "good riddance to bad rubbish." Now we can only hope that his departure will be the first of many evil doers like the elderly members of the Winter Hill gang and their associates.