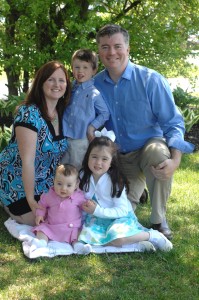 You may remember my reluctance to get involved in politics but my son's email to me and others supporting Martha Coakley and Maura Healey made me jump in and endorse both women.
My other son who helps me on this blog wondered why I didn't do the same thing for his friend and law school classmate who he has supported through the years. In retrospect I should have done this so for the last time I am breaking my rule not to get involved in politics to endorse my son's classmate to my Plymouth County readers.
You never know how important a smart and effective Register of Probate is until you go to a court where there's a bad one. Trying to get anything done in a court poorly run from the top can be an excruciating process. You need a smart leader with legal experience who will actively participate in the daily operations for a court to run effectively. An example of such a person is Mike Donovan one of my oldest friends from Savin Hill who has run the Suffolk County civil clerk's office in an expert manner for many years making it one of the best and friendly clerk's office in the nation.
My son tells me that like Mike Donovan, Matt McDonough is the person you need to run the Plymouth County probate courts.  I've known my son's association with him over the years and I know when he tells me something like that you can bank on it. You won't find a harder working lawyer and register than Matt McDonough. Matt puts his utmost energy into everything he does and doesn't stop until he's done it perfectly. He tells me that like Mike Donovan for Suffolk, Matt is far and away the best choice for the Register of Probate for Plymouth County.
I have little no doubt when I look at his background. He is a Boston College Law School graduate and Holy Cross undergrad. He worked for 10 years as an assistant district attorney in Norfolk County D.A.'s office (my old stomping ground), and has been a selectman in Marshfield. He has the legal and practical knowledge and skills to do an excellent job.  He definitely looks like the right person for the Plymouth County Register of Probate.  If you're voting in Plymouth you won't go wrong throwing him your vote.