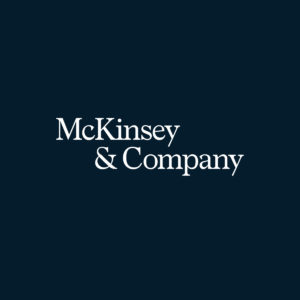 I suppose nothing should shock me about America anymore after recent events. It sure is not the country that I thought I lived in. Maybe during my life I was dealing with a different group of Americans which deluded me into thinking that most Americans were interested in making America a better place for all: rich and poor, black and white, and everyone in between. Although looking back all I can say is I was quite naïve.
There are some really evil forces among  Americans. They walk around in their public persona in suits and ties with polished shoes a façade covering their dingy bodies. They are those that walk past as the Kitty Genoveses of the world seek help and smile approvingly at the Winston Moseleys on the way to their next appointment not wanting to get their shoes scuffed. They are those who knowing people are trapped in desperate straights try to figure out how to make money from their sufferings.
They use the freedoms of America in a warped manner: the freedom to make millions helping billionaires profiting from intentional killings. Their soft hands and manicured polished nails help push young people already living lives of despair onto paths that end in their doom and deaths. Not unknowingly do they do this, but with full knowledge that will be the result.
They sleep in million dollar mansions while the ones who pay their employers sleep on the streets under bridges. They eat the best food at the finest restaurants while the ones whose money pays them scrape through garbage cans or stand in lines when their emaciated bodies give them the strength to stand. They and their employers live with the knowledge they do this with impunity for if they are called to account for their depredations they will not suffer. None will go to prison no matter how many they kill unlike those who buy the product induced by schemes they brain storm to push on them would be locked up for life if they aided and abetted only one killing.
You know the story of OxyContin. Back a dozen or more years ago I was involved slightly on behalf of a congressman in trying to cut down its sales. I despaired at a Congressional hearing in Washington where agents from the Drug Enforcement Agency (DEA) expressed helplessness in dealing with ravages to poor folk caused by OxyContin and the seemingly indifference of the congress members of the committee. I wanted to yell "isn't the problem obvious, do something!"
I mention this because that long ago the problem was notorious. Yet at a hearing in 2017 "McKinsey laid out several options to shore up sales."   Not only that "McKinsey persuaded the Sacklers to aggressively market OxyContin." It advocated giving bonuses to pharmacies that caused victims to overdose. It  advised on how to "turbocharge" sales of OxyContin, how to counter efforts by drug enforcement agents to reduce opioid use, and were part of a team that looked at how "to counter the emotional messages from mothers with teenagers that overdosed" on the drug."
Two of "the highest-ranking consultants at McKinsey" Martin Elling and Arnab Ghatak were leading the charge. "Five years earlier,. . .  they emailed colleagues about a meeting in which McKinsey persuaded the Sacklers to aggressively market OxyContin. The meeting "went very well — the room was filled with only family, including the elder statesman Dr. Raymond," wrote Ghatak, . . . Elling concurred. "By the end of the meeting," he wrote, "the findings were crystal clear to everyone and they gave a ringing endorsement of moving forward fast."
You get the idea. These well paid executives knew OxyContin was killing poor folk and they urged the people making them to push them more: even offering bonuses for those who were dying from them. You all heard of former FBI Agent John Connolly who was wrongfully convicted and who will most likely die a Florida prison. The evidence against him was that he urged one guy to kill another.
Shouldn't we see some criminal charges in these cases. Not against corporations as our feeble federal prosecutors have done. But against individuals. Where are our charging authorities. Isn't this a country where money does not grant impunity?