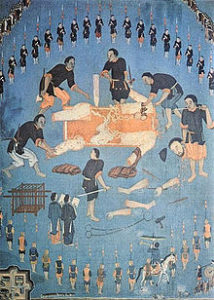 I have to admit that it is somewhat hard to write about the Senate vote last Saturday morning at 2:00 am on the new tax bill. In part because few know what is in the 479 pages (I thought taxes were going to be simplified) and because it has to go to conference to be compared with the version put out by the House. But I do have a few general thoughts I would like to share.
Do you remember when the Tea Party started? Some refer to as the White Tea Party. It came into existence in response to the nation electing its first African-American president in 2008. It was composed of people who were conservative Republican voters. It caused an upheaval in American politics and brought about a big change in the membership of the House in the election of 2010 when the Republicans took 63 seats from the Democrats giving them a majority in the House and putting in to the Speaker's seat John Boehner. It gained greater influence with more victories in later races.
As I recall they were what we came to know as deficit hawks. They were against raising the debt limit. Their main goal above all else was to reduce the federal deficit and do nothing to increase it. Did anyone find it strange that when push came to shove, that is, when passing a tax bill that helped their rich friends their interest in reducing the deficit vanished? They all voted for the tax bill which will add upwards of one and a half trillion dollars to the deficit even if things go swimmingly well over the next few years. How could that be? All that makes sense to me is they had no concern at all for the deficit but used that as a way to con people into believing that they did. I know, big deal, politicians lie all the time.
That switcheroo is bothersome but what most bothers me about the rich man's tax bill is its approach to education. Generally education in America is horrible. I read that in Missouri to save money kids are going to school only four days a week. You'd think we'd want to do something about that and ensure that all kids in America have access to good education. Perhaps, though, it is the GOP  intent to keep Americans dumb. Dumb people vote against their interests. It certainly is in the interest of no middle class or below Americans to vote for the rich man's party but many do.
Two things stand out to me. The first which is the most absurd is the idea that students in graduate school who get tuition aid or grants will have to declare the value of that aid as income. The idea is if you go to a school where tuition is 60,000 and you get 50,000 in aid you will have to pay taxes on that 50,000 amount. Aid being given out on a need basis means that will cause many American kids of moderate means to be unable to go on to a graduate education. The rich Americans and foreigners will be the only ones with advanced degrees.
The other thing is the abolishing of SALT deductions. Those are state and local income taxes. As you know real estate taxes go to providing education. When they are no longer tax-deductible people are going to balk at paying them. The result will be fewer funds available for our public schools. All right we have to tighten our belts a bit for our rich neighbors who probably have their kids in private schools.
But guess what, the costs of going to private schools will be deductible.  Just tighten them a little bit more.