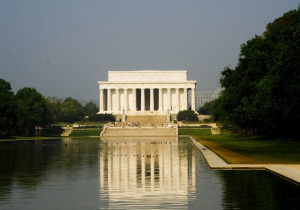 This day was originally established to honor those who died while wearing the uniform of our country. It slowly seems to be changing into a day to honor not only those but all who wore the uniform of our country and who are no longer among the living. A couple of years back all 55,000 graves at Otis Air Base had flags put on them for Memorial Day even though most buried there did not die in the service. I see the same is happening in other places in the country. That is supposed to be done on Veteran's Day.
The way it is going it will soon become a day to remember all who have died whether they served in our nation's armed forces or not. I went to my parents grave the other day and saw someone had put a flag on it. Neither of them served in uniform.
I suppose that will be the natural progress of a day in a country where those who wear the uniform are from around only 1% of our nation and I am not talking about the upper 1%. This means that unless the meaning of the day is changed 99% of the people will have nothing to remember.
How few of us are affected by military deaths since the draft was abolished in 1973? It is not that we have entered into an era of peace; for truth be told we are constantly warring. We have had more than a decade of war in two countries that has claimed the lives of some 6,861 Americans. How many of us know one of them?
I know one, Matthew Gallagher, named after me by his father, Peter. I know two from the Vietnam War, Johnny Jacobs from South Boston and Jimmy Carroll who was in Marine friend in Basic School with me. My uncle Jimmy Rogers died in WWII. I will pause for a moment to think of how their lives were cut short because they donned the American uniform. Later in the day at 5:30 (May 30 was the original date of the holiday) I'll hoist a glass of beer to thank them. If you know anyone who died in uniform, or even if you do not but want to show your general thanks to all of them, join me at that time.
Now it seems we keep our service people well hidden in far away bases with strange-sounding names so that we are not reminded of the wars. In a sense Memorial Day is becoming an empty holiday. Fewer and fewer of us know anyone who has sacrificed his or her life while wearing the uniform.
For most people it is the start of summer and a day off; a time for a get together with family during a cook out. There is nothing wrong with that because what else can you do on a holiday when you have no connection with our war dead. The holiday was instituted after the Civil War when it meant something; it was made a national holiday after WWII and Vietnam when the sacrifice given by those in uniform really hit home.
In an article the other day a present day veteran explained why she hated Memorial Day. She ended her article saying: "I want to see people besides the small percentage of us who are veterans, know veterans, love veterans or lost veterans, understand what the day is about. It's the one day on the American calendar meant to exemplify what it costs to be American and to be free… and we've turned it into a day off work, a tent sale and a keg of beer."
 Sadly she's not going to see that. She doesn't understand that she is hurt by the frivolity of the day because she knows people who have died wearing the uniform. Most of the people do not. That makes all the difference in the world. Unless you can put a face to the memory it has little meaning.