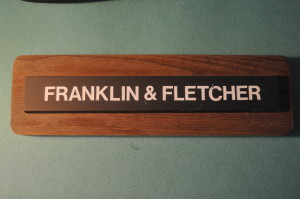 I was at Market Basket the other day and I met a guy from Halifax. He was not Canadian. He was from our own little Halifax in Massachusetts.
Halifax, MA is one of six places in the United States with that name. Kentucky, North Carolina, Pennsylvania, Vermont and Virginia also have towns or boroughs so named. This suggests they were settle by people from England. No one had sufficient emotional attachment to the name to carry it westward beyond the Appalachians.
Our Halifax has the largest population of those others in the United States with 7,500 people. It was named after the town of Halifax in West Yorkshire, England, unlike the more famous Halifax in Nova Scotia that was named after the Earl of Halifax who founded it.
The Earl achieved fame by authorizing a general warrant in 1763 (our Bill of Rights outlawed these type warrants even though under the Patriot Act they have come back into favor) which resulted in the arrest of John Wilkes and many others. Wilkes, a radical Member of Parliament, was a distant relative of noted British Shakespearean actor Junius Brutus Booth (who happens to share the same birth day as me). He left England (and his wife and child) at the age 25 with Mary Ann Holmes (no relation to Carmel) who was described as a "flower girl." They settled in Bel Air, Maryland. Their ninth child would be named after John Wilkes.
Our Halifax early on was proposed as a place where a canal connecting Massachusetts Bay with Buzzards Bay should run through. Those plans amounted to very little. That canal would be located further to the south of Plymouth and called the Cape Cod Canal. Had it gone through Halifax it may have been named the Halifax Canal.
Halifax would go on to become a little town safe from the outside encroaching world because no major highway scarred its territory. It has a population density of 430/sq mile compared to its neighbors Brockton, 4,363; Bridgewater 930 and Plymouth 628.
Years ago a young person who lived in Quincy and worked with me in Dedham came to tell me of an upcoming move to Halifax. I expressed my dismay at losing the assistance figuring no one would want to be commuting from Canada. It was then I learned of the town's existence and the person was staying. Its population then was less than half of what it is today.
Learning this guy lived in Halifax brought back that memory. I will not identify this man. I do not know if he wants me to out him as a resident of Halifax. He was a police officer for almost 40 years so it is best he be unnamed.
I knew him because he was one of the detectives who worked with me when I ran the enterprise known as Franklin and Fletcher which was located in Quincy. It was established in the back offices of the Boston Gear Works; later it moved to a new multi-story office building the North Quincy area adjacent to the Neponset River.
The name Franklin was the middle name of the highly capable  and much loved Lieutenant Dave Rowell of the Quincy police. (He became a captain and a chief of a NH department but he'll always be lieutenant to me.) Fletcher was the name that I had been dubbed with by members of our group because some believed the state would have been better off had I gone to the Fletcher School of Diplomacy.
Our group was composed of assistant DAs like myself and at different times members of other police departments such as the State Police, Metropolitan Police (remember them), and detectives from local towns like the man from Halifax.
I do not think there ever was before or since such a group in law enforcement in Massachusetts. Our offices were set up as a wiretap operation similar to what the National Security Administration (NSA) would eventually copy and establish. We had the best and latest electronic surveillance equipment in New England. It was an exciting place to work. We were always in the middle of investigations of drug dealers and others.
One of our achievements was recovering the first page of the Massachusetts Charter that had been stolen from the State Archives. It was found hidden in a closet that belonged to long-time criminal Myles Connor in Dorchester. Yes, even though we operated out of Norfolk County we did wiretaps and raids in Suffolk and other counties in the state if the criminal activity spilled over into our county.
The man I met in the supermarket told me those days were some of the most enjoyable he had as a police officer. Others who worked in the team have expressed similar sentiments years later when we met. I attributed it to the esprit de corps of the group and that no one was looking for individual credit. We all wanted to do the job well which is what we did.
It showed me that police work with motivated guys possessing the right stuff working hand in hand with knowledgeable lawyers could be enjoyable, exciting, adventurous, effective, successful, safe, and memorable. We limited our involvement with informants preferring instead the hard work of analysis and observation. We ventured into new areas. We pushed things to the permissible constitutional limits. We learned from each other. We never had a person hurt or lost a case.
It was good meeting a former member of Franklin and Fletcher after many years. It brought back nice memories of good guys I used to know. Here's hoping they are all well and thriving.