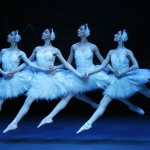 If ever there was a doubt that the prosecutors had an inexplicable animus against Billy Bulger and would do anything to tear down his name it was shown by the  question just asked in this case. Agent Crawford discussed that he was at a retirement party of John Connolly on direct examination.  Prosecutor Brian Kelly got up on cross-examination and asks out of the blue, "Was Billy Bulger at Connolly's retirement party?"  There is no reason why that question should have been asked. It has no relevance to an issue that has come close to this case. It absolutely proves that the prosecutors are engaged in an ongoing attempt to slander Billy Bulger. They hope by doing this his name is printed in the paper as somehow connected with the trial. I tweeted about it and called it disgraceful. That was the mildest word I could come up with.
The only witness on the stand this morning was retired FBI Agent James Crawford. He is one of those guys who started out working in the FBI office as a clerk, continuing his education, and then upon graduation getting appointed as a special agent.  He was dressed so that it makes me look somewhat of a liar. He had a sports jacket and khaki pants, a bright yellow shirt that was open at the neck and a red tie that was pulled down a few inches, the look that is associated with having had a hard day at work. He leans back in the seat and speaks in a loud voice bespeaking of authority and certainty, sometimes using crisp one word answers.
Crawford testified he had a snitch, P1, who knew this woman who was afraid she'd be killed if anyone knew she was disclosing this information but was assured by P1 that Crawford could be trusted. She met with him and told him that Flemmi knew that the FBI had wired up Halloran and that Flemmi intended to kill him. Crawford went back and told his supervisor. 10 days later he learned that Halloran was murdered.
I didn't get what Carney was after. Is he putting the murder of Halloran and Donohue on Flemmi? How does he get away from the picture clearly shown in the trial that whatever Stevie did, Whitey did. How does this play into whether Whitey will testify or not?
Crawford took the information back to his office and told his supervisor that he heard Halloran's life was in danger because Flemmi knew he was wired. The supervisor went in to the bosses and came back and told him to put it in writing. Crawford refused because he gave his word to his snitch's friend that he wouldn't do it. It was good to hear this agent being a man of his word.  There are many like him in the FBI but we don't get to see them.
Carney also had him testify that he met Connolly at his retirement party. Crawford had arrested Pat Nee for his role in an attempted armed robbery which Nee writes about in his book. Connolly came up to him and said, – "sorry to hear that you arrested my buddy Pat Nee." I'm not sure what that is supposed to prove. It was a party and in my experience people make remarks like that in jest. But aside from that, what does it add to the case. Connolly is not on trial here.
Next we heard from Crawford that he had two wiretap operations he was involved with compromised. One was in 1978. The other in 1982 which was a drug investigation. One of the agents making an arrest while taking the prisoner out of the car left his case file on top of it. It ended up in the hands of Stevie Flemmi. I don't have any idea how that plays into the case or what inference we are supposed to make from it.
Finally, Carney got in through Crawford something of relevance in the case. Olga Davis, Deborah Davis's mother, went to him seeking help in finding her daughter. She told him that Deborah had purchased tickets to Mexico because she had entered into a long-term relationship with another man.  She wanted to know if they could find out if she flew to Mexico. They were unable to show that.
Carney tried to get in through his direct examination that Olga told him she thought if her daughter had not gone to Mexico Stevie Flemmi had to be involved in her daughter meeting bodily harm. The judge would not let him do that. Then Kelly brought the subject up on cross-examination for no discernible reason. So Carney got up on redirect and put it in because Kelly opened the door. This again shows the dangers of not knowing what you are doing on cross-examination.
When Kelly got up on re-cross, he made matters even worse. He asked Crawford "well, of course Olga Davis would suspect Flemmi because he was Debbie's boyfriend." Crawford replied that was correct but also Flemmi was the last one seen with her when she was alive.
We had an unexpectedly interesting morning before the break. The prosecutors told us a lot about what they are about.