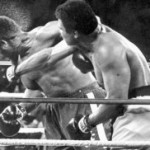 Brian Kelly put Weeks through the warm up brilliantly bringing out from him all the information he needed of the murders of Bucky Barrett, John McIntyre and Deborah Hussey. From my view things were put in smoothly with Weeks putting Whitey right in the middle of the murders.  He then brought out from Weeks that Whitey implicated himself in Paul McGonagle, Tommy King, Buddy Leonard and other murders. (Not so much with Debby Davis) No wavering on Weeks part although seemed a little hesitant on the Hussey murder – explained when he heard Stevie was bringing her to the house he felt a little bit of relief. He said he never liked the house and felt that he might be the next one who got murdered there.
Then after going through some more incidentals, Kelly stepped from the ring and  Carney stepped up.  Here it is I thought, the main match.  Caney reviewed his relationship with Whitey getting him to say Whitey was his teacher in organized crime. As a master criminal he set out rules to follow. I'm thinking that he's burying his own client.
We hear more and more about the lessons in crime Whitey taught. Be disciplined, stay away from bars (because Weeks had a bad temper when drunk) never talk in enclosed spaces. The Whitey Rules of Order.
Then we got to the next step. Whitey's obsession. He had to know what was going on all the time. He learned from the street. He'd talk to someone for three hours on a park bench to find out one thing. They wanted to know who was doing what to whom for as Weeks said "you never know who might become your enemy" and if the person did you wanted to know what he was capable of doing.
Weeks stressed his sources of information was the street. Carney wanted him to talk about law enforcement. Six FBI agents Whitey said he had corrupted. One state cop. Lots of Boston cops. FBI and State cop gave info; Boston cops looked when needed. Whitey paid by what the cop did for him and whether he like the cop. Christmas was envelope time.  Weeks gave Connolly gifts worth in the thousands to give to other FBI agents, gifts because Whitey said they would be embarrassed taking cash. Some like Connolly who got $5,000 one Christmas and Newton who got $1000 didn't mind the cash.
He said Whitey told him the Lancaster tip came from Schneiderhan through the state police and from Larry Baione who told him he got it from Nezer who was the electronic guy. I don't buy that. Whitey was covering his real source.
Then we go on to the point Carney wanted to make most of all. Whitey hated rats and never told Weeks he was ratting on anyone and got upset at Flemmi when he heard he might have leaked a name.  In all the years he knew him Whitey preached to Weeks that the worst thing one could be was a rat. Weeks also said that was the culture of South Boston.
So things are falling into place. Carney's admitting Whitey did all the racketeering stuff, drugs, gaming, leg breaking, extortion, bribing cops. He's arguing he did this but he was no informant. He pointed out that all during this time Whitey was not arrested or even charged. He's going with the defense that he's been maintaining all along that Whitey had O'Sullivan's OK to commit crimes.
Two things are up in the air. Certainly he's not saying Whitey had the right to murder people; and, how's he going to prove O'Sullivan's pass if the judge won't let it in the case. Got to go. He's got to talk murder soon.