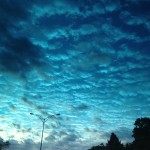 Not much to write about.  Dr. Kathleen Crowley identified the dentitions of Buck Barrett and John McIntyre. She was an effective witness.
Two Southie witnesses, Polecat Moore and Tony Accardo who were drug dealers and former boxers, enforcers came in to testify. How many drug dealers do we have to hear from to figure out Whitey was involved in getting rent from them especially when he's already conceded that is what he is doing?  If the jury doesn't know by now that no one did nothing in the drug and gaming area without the OK from Irish Whitey then another 100 drug dealers swearing on 100 kilos of cocaine will not convince them of it.
Tony looked all the role of an enforcer. He told one story that he went to Sonny Baione who must be connected with Larry who was the top enforcer for the Boston Mafia and asked him to intercede with Whitey for him. Sonny said there was nothing he could do: "it's his neighborhood, his town, we can't control him." That's pretty powerful evidence if it is emphasized because it ties in with what everyone else has been saying, "what happens in Southie only happens with Whitey's permission."
Carney got out of Polecat the idea that Whitey really did keep drugs out of South Boston. If anyone brought them in they would be hurt. No heroin, no angel dust, no pills. Those were Irish Whitey's Rules of Order. He only let in marijuana and cocaine which could only be sold to consenting adults and were to be used for recreational use.
I don't know how far that's going to take him. I know some who comment here want to say that's a good thing but I don't see a jury buying it. And, it's not like there were no heroin addicts in South Boston. I guess the jury will conclude Whitey wanted only to do business with the drugs where he could make a good profit.
Brennan did a good job showing that Accardo has been treated handsomely by the government and perhaps his testimony should not be believed. But you have to put that up against the testimony of Billy Shea who said the same things that Arcardo said and wasn't cross-examined.
This case keeps getting worse for Whitey. The government has just too much evidence.
'