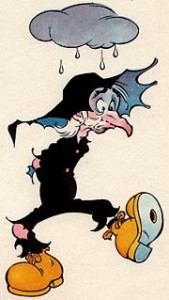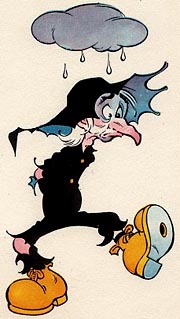 He cannot stand it: always the bridesmaid never the bride. The wedding bells are becoming a more faint chime. He's 68. This is really his last hurrah.
In 2002 he came into fickle Massachusetts, where recently Donald Trump got almost 50% of the Republican votes, to run for governor. His opponent in that race was the unpopular and hardly well-known Shannon O'Brien who only got 32% of the votes in the Democratic primary beating out – if you can believe it – Robert Reich (25%) and other lesser luminaries.  Even with that he would end up winning the election for governor by beating O'Brien by less than 5% — 49.77 to 44.94.
He served one term. He came to Massachusetts with one goal in mind – he wanted to use it as a launching pad to accomplish something his father never did. In a sense that's a Republican thing because we saw how George W. Bush brought us to war in Iraq to show that he could upstage his father by ousting Saddam Hussein. Mitt's goal was to show that even though his dad George failed in his attempt to win the presidency he would not.
George when he first floated his name was favored by 39% of the Republicans. He led both his Republican rival Richard Nixon and the president LBJ. George's problem was like Massachusetts he was fickle, a trait his son would inherit. He originally called the Vietnam war "morally right and necessary." He went to Vietnam with a group of governors and came back claiming he was "brainwashed" and now opposed the war.
One governor who traveled with him said his remarks about the trip were "outrageous, kind of stinking … Either he's a most naïve man or he lacks judgment."  A congressman would add: "If you're running for the presidency, you are supposed to have too much on the ball to be brainwashed." He went from being the favorite to 14% when he officially announced his candidacy and when he withdrew three months later was down to 7%.
Mitt was determined to be president. A little over a month after leaving the governor's job in February 2007 he announced for president in 2008. He took on Elizabeth Cheney as his senior foreign policy adviser. He lasted until a few days after the Super Tuesday in 2008 when he withdrew saying a protracted battle between him and his GOP rivals would weaken the party so he would "…stand aside, for our party and our country." He could wait four years and know he'd get the nomination then.
He did in 2012 and he solicited the support of others. This site has a video of Mitt Romney standing in front of Donald Trump a mere four years ago.  The occasion was Trump's endorsement of Romney. As you know yesterday Romney made a speech in which he said some unfavorable things about Trump.  The obvious reason for the speech is that he wants to undermine Trump and insert himself back into the presidential race. Like Teddy Roosevelt who always regretted his pledge not to run for re-election; Romney rues the day he took himself out of his quest for the presidency.
Yesterday he said about Trump: "Isn't he a huge business success? Doesn't he know what he's talking about? No, he isn't and no he doesn't."
Here is what he said about Trump four years ago.
"Donald Trump has shown an extraordinary ability to understand how our economy works to create jobs for American people. He's done it here in Nevada, he's done it across the country. He understands our country is facing threats from abroad. He's one of the few people who stood up and said you know what China has been cheating –  they've taken jobs from Americans – they haven't played fair. We have to have a president who will stand up to cheaters. We believe in free trade or free enterprise. We don't believe in allowing people to cheat day in and day out.
I spent my life in the private sector, you know, not quite as successful as this guy but sufficiently successful to understand what it takes to make America the most attractive place in the world for innovators, entrepreneurs, business, and job creators.
I think we have to recognize we can't keep going down the road we are on. We have to dramatically change course. So I want to say thank you to Donald Trump and look forward to seeing you on the trail."
To understand what makes Romney into Romney and why he has been a loser on the national stage is that today he says the totally opposite about Trump than he said then.
He called Trump a fraud and phony. Perhaps he should look in the mirror.
The apple does not fall far from the tree. Like his father Mitt is "a most naïve man or he lacks judgment." Mitt's open attack on Trump was totally unnecessary and self-serving. Eight years ago he was concerned about weakening the party; yesterday he destroyed it. Does he not see that by destroying Trump he destroys any chance of a Republican victory over Hillary.
Trump made this clear. He said: "But I'm not being treated the right way. I am not being treated properly. I've brought in millions and millions of people to the Republican Party, and they're gonna throw those people away. And I'll be honest — whether I ran as an independent or not — those people will never go out and vote for another candidate."