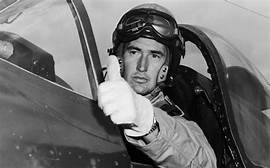 It's Good Friday. I suppose this isn't the time to talk about politics or criminals. So perhaps we should discuss a little bit of sports.
I read an article the other day in the Boston Globe about J.D. Martinez. He apparently is one of the Boston Red Sox new players. They say that a few years back he was almost all washed up but then he discovered that he was swinging at the ball in the wrong way. He should have been swinging at the ball using an uppercut motion rather than the way he was doing it.
If memory serves me correctly the article says Ted Williams apparently using the uppercut swing when he hit the ball. I sort of questioned that. The problem with suggesting that he did is that, as best I can tell, the article says that using the uppercut swing will result in a lower batting average. As I recall Williams's batting average was over .400 one year. If the article is true about the uppercut swing lowering a batting average it is difficult to imagine what it would have been Ted William's average if he swung the other way. It would have to have been over .500.
Looking back on my days playing baseball, I am convinced that I must have been using the uppercut swing. It wasn't called that back then but I remember trying to swing like Ted. The result for me was that I struck out a lot. The article does note that is one of the result of using it. Then again, thinking of my times at bat, maybe I'm rationalizing about the reason I struck out so much. I seem to recall that most of my strikeouts were on a third called strike.
When I finished the article I thought that it was a not too clever explanation for telling us that we should not get upset with guys with lousy batting averages. That an old standard from the past. We must now consider another statistic that has something to do with power which is called the slugging percentage. If you don't get many hits, which the batting average reflects, that is all right as long as you get a lot of slugs.
Remembering the owner of the Red Sox also owns the Globe I figured that is the way he justified bringing J.D. Martinez on the team. "He's a slugger." So the Globe tells us we are now supposed to consider a player's value based on power which seems to boil down to his hitting home runs prowess.
Am I correct in remembering the article said that Major League Baseball (MLB) experienced more home runs last year than during any prior year in its history? Does it follow that MLB has fixed the game so that it no longer has soccer type scores but they are going to be more like the National Football League (NFL). Have the MLB owners decided that the fans would prefer a 21 to 17 game over a 1 to 0 pitchers' duel.
There's little doubt that "America's Favorite Pastime" MLB has seen its title passed on to the NFL. Its  attendance is down. A Forbes headline last October noted: "MLB Season Attendance Dips Below 73 Million For First Time Since 2002." Yes, it's  true the NFL has also experienced fan base diminution due in part to some people objecting to what they perceive as NFL players disrespecting the  flag and to the feeling that the TV games are one long commercial. Even so, it  still far outranks baseball.
So the MLB owners are going to make it more exciting with home runs hoping interest in the game can be revived. I think they are going about it the wrong way; for me there was nothing more exciting than a game going into late inning tied at zero to zero and then having one team win, not by a walk off home run, but by eking out a single, a steal, a passed ball and a trip home. Tinkering with the game isn't going to change the interest in it.
It may be simply that more Americans have had increasing difficulty identifying with MLB teams. The Red Sox opening day lineup shows that six out of nine players who will bat are from Latino backgrounds, with four not being born America citizens. How does that affect the Make America Great Again crowd who look back to the earlier days of the country when the percentage of Americans in baseball was in the high eighties. It did not drop below 80% until 1996.
The question that must be answered is will America's once favorite pastime survive when it has less and less Americans playing on its teams.