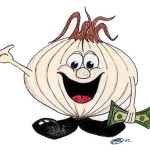 On the list of jurors released last Friday by the federal court in Boston the second name listed was "HOTYCKEY, SCOTT F. FRAMINGHAM "
You can also find the Hotyckey is also listed two other times in the records of the federal court in Boston: one time as a plaintiff in a civil rights suit against the Framingham police; the other as a defendant in a cease and desist suit filed by a large corporation. The latter case was settled, the former was dismissed.
Hotyckey is a defendant's nightmare on a jury. He was for guilty all the way and frowned upon jurors with opposing opinions. He said if Whitey knew the person who committed the crime then he was guilty. With 12 like him you'd have had a verdict in an hour. It really points out the crap shoot involved in selecting jurors.
I think though there was a way, at least with Hotyckey, to get an insight into his character. Not that the defense counsel would have had a chance to do it in the limited time it has available to challenge any jurors who are selected. This, of course, is a problem with selecting jurors the way we do where much of their background is hidden.
Take Hotyckey's civil rights suit against the Framingham Police. He states: "What Mr. Hotyckey whats to state is being able to be heard by the Police fairly is a wright." His complaint is the police took a complaint out against him and not another.
He goes on to complain that the Framingham police did not have the same concern for a man as they did for a woman. He writes: "Under the law A man should have the same wright to be heard and his statement taken. If not this is discrimination and it shows how in only a few years the whole legal system has been changed into a extremely prejudice force in domestic violence."
Hotyckey tells us: "It all started on a cold winter night on 1/5/2009 . . . "
He concluded by saying: "Because of Impractical Prejudice and Discrimination"  the police would not take a report from him or investigate what happened. Noting the Framingham police "were totally ruthless in protecting womans rights to the point of being totally blind. They tried to convict an innocent Man when he obviously was Assaulted and Battered."
Because of this he demanded for his "[L]egal fees and loss of work for one year and related losses are between 80,000.00 and 100,000.00"
There was much rambling in it about his rights such as complaining, … The complaint ran eight pages. I know if I were trying a case and read a complaint like this I would not want this type person with this mental capacity and view of life on my jury.  Even worse imagine being accused of a crime and having people like Scott Hotyckeys sitting in judgment of you.