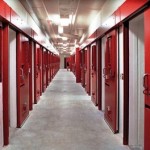 On Monday of this week I wrote about the new book that's coming out today "Whitey Bulger: America's Most Wanted Gangster and the Manhunt That Brought Him to Justice" by the Globe reporters, Kevin Cullen and Shelley Murphy. I pointed out how it will reinforce the in-house view of the Boston Globe. I haven't read it but will at some point. For you real Whitey fanatics, which you probably are if you are reading this blog, you might want to take a look at it or the book coming out next week by the other Globe writers Lehr and O'Neill.  By now if you have kept up with me you'll want to do it just to see if you can pick out the fallacies the Globe wishes to perpetuate.
By the way did you see Howie Carr writing something nice about the Lehr/O'Neill book. I guess the only thing that lessens Howie's hatred of the Globe is an attack on the Bulgers. Did you ever wonder why the Globe and Herald spend so much time on this issue writing the same things replete with errors? It's like a scene from 1984 where they hope the constant drone will drown out the truth.
I am able to write about the Cullen/Murphy book because its authors have told us of its highlights. I spoke about how it contains letters from Whitey to fellow con Dick Sunday. I also mentioned how I see no purpose in Whitey testifying. I mentioned that Whitey had to have known his letters would see the light of day.  I've also indicated how in lock-step the authors are when they follow the Globe's lead in trying to besmirch Billy Bulger's reputation.
It seems obvious Whitey is intent on undermining the case his lawyers are trying to present. I can't figure out why they are at running in opposite directions. Perhaps it is no matter how much you try, a guy like Whitey just has to mouth off despite his lawyer's advice. They're clearly not on the same track.
Apparently in his letters he never mentions he received immunity from O'Sullivan. Cullen and Murphy write that Whitey steadfastly maintains in his correspondence with Dick Sunday that he was never an informant. The prosecutors have already mentioned this. It seems to me his letters to Sunday to this effect pretty much close that issue all together. If he believes he was not giving information, what then is the reason for O'Sullivan is giving him immunity. His position is now absurd. He's alleging he got immunity to murder people in exchange for paying off FBI agents.
Whitey in his mind may not have thought of himself as an informant. The authors suggest Whitey's confession to his armed robberies to help his girl friend made him an informant back in 1956 is plainly wrong as I've shown before. It's doubtful as I'll show he was an informant in 1971. As far as his dealings with Connolly, Whitey may have believed Connolly was not filing reports on the information he was giving and may have paid Connolly for protection and information but during their intercourse he was giving him some information which Connolly was recording which makes him an informant, whether his information led to arrests or not.
By the way, if Whitey was paying Connolly for the information, it sort of gives lie to Martorano's testimony that Whitey told him that Connolly was going to give him information because he owed Billy Bulger a favor. If you buy an iPad Apple isn't selling it to you because it owes you a favor; so if Whitey was buying information Connolly was not doing him a favor. And further, if Whitey is buying information from Connolly then you can be sure neither man would want Billy Bulger know of that. They would have demeaned themselves in Billy's eyes.
No use beating a dead horse. The bottom line is Whitey did give information so whether he believes it or not or whether he knew he was recorded as an informant or not, he is an informant, a provider of information. Whitey never had immunity because he never believed he gave information. That is why I suggested on Monday he will never testify because he'll only make himself into a fool.
In that I have to get back to my main topics, I can't write more at this time about any of the new Cullen/Murphy/Lehr/O'Neill/Globe books. When I read them you know I'll have a lot more to say. A few final points.
I doubt Whitey's offer to plead guilty to the death penalty charges in order to save Greig. He's complaining about his digs in Plymouth, he knows sitting in a Florida or Oklahoma prison facing a death charge would be ten times worse. If he made such an offer it was couched with so many conditions the prosecutors could not have accepted them. Greig got sentenced so hard because she has information the prosecutors want. That information won't hurt Whitey but it will hurt others. Whitey says she doesn't have that information which makes the prosecutors convinced that she does.
Whitey said Greig made him go straight for 16 years. It's a strange way to go straight when you have an armory hidden in the walls of your hole up. Whitey denies murdering two women, as you'd expect, but they were buried near people who I assume are among those he will admit killing. It's not going to fly.
Other books had Whitey as a peacemaker during the busing days because he didn't like the heavy presence of the cops in Southie. Cullen/Murphy have him causing more violence. They impugn the integrity of Father Robert Drinan by misrepresenting his relation with Whitey which I wrote about before here and here. According to Howie Carr: Lehr/O'Neill write "While he was alive, Drinan never mentioned his connection to the mob boss."  If he had such a connection, how can they conclude that he never told anyone? But as we know any connection was trying to help Whitey out when he in his twenties and was in prison which is required of a priest. Christ admonished us to visit people in prison.
If you read any of these books keep in mind they are far from the truth since the authors are restricted by their relationship with the Globe to present the Globe's side of the story which strangely enough Howie Carr finds comforting.