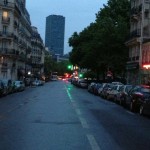 Break for lunch. Morris was the highlight today. By now whatever happened with Marra is long gone into the recesses of the memory. Maybe it'll come back some day.
I found several things that were interesting in Morris's testimony. One was the information surrounding the Halloran murder.  I never knew before that Agent John Connolly was not around the office much during the time that Halloran had begun cooperating with the FBI.  This is according to Morris who said that because he was attending graduate school at Harvard he was not there often.
Morris had opposed Connolly going to that school. The reason is unclear because if Connolly was his best friend as he asserts, why would he not have supported it?
Halloran decides to cooperate and the FBI wants to get him into the witness protection program. We heard about efforts made in that direction and one involved Morris doing a threat assessment which was an attempt to determine what threats existed to Halloran from the criminal element. We've seen reports from which we are supposed to infer that Whitey is laying the ground work for doing a hit on Halloran. Connolly is filing information wherein Whitey is telling him about the many people who have grudges against Halloran like the Mafia and people from Charlestown.
I guess while Connolly is at school he is still filling reports from the information he is getting from Whitey. It's hard to see him taking the time to make this stuff up as the defendant is alleging. That's probably the best evidence to show Whitey is giving information.
But Morris today tells us that during the time this information from Whitey about Halloran being a target for other people is being written, from which we are supposed to believe Whitey is turning suspicion from himself and is planning a hit, Connolly knew nothing about Halloran being an informant.
So how is it that we are supposed to believe the idea which the prosecutor has asserted time after time and which is the common belief among those who pass them off as experts on this case that the reason Halloran was murdered was because Connolly tipped Whitey off that Halloran was informing on him when Whitey is laying the groundwork for the hit before Connolly is aware Halloran is an informant
That's one of the big problems with understanding this case. Everything that the gangsters picked up on the street about what was going on is ignored. I've noted this before that we're supposed to think what the gangsters know about the people they interact with on the street only comes from government sources. But here we see clearly that Whitey knows Halloran is cooperating long before Connolly knows.
And the whole Halloran story about Whitey and Stevie asking him to kill Wheeler is nonsense. Halloran was known as a coke head and drunk and a guy who couldn't be controlled. He's under indictment for murder which everyone knew. Would they take a chance and put their crime careers at risk by bringing him in to hit a guy in Oklahoma?  Halloran probably didn't know there was an Oklahoma.
Another thing of interest was Morris talking about the Pallatta case.  Pallatta was a guy giving information out about Winter Hill.  Morris said that Connolly approached him and asked him if he could use some information from that case to approach Whitey Bulger to see if he could flip him.  That is apparently the genesis of the relationship between Connolly and Whitey.
We've been told stories about Connolly knowing him from youth, or Connolly meeting him in a car at night near a beach where Whitey sneaks up on the car like Batman, and have read in quotes the conversations that were supposed to have occurred, such as Connolly telling him we'll both work together to take down the Mafia. I Morris is to be believed, they are all made up.  It was a mundane situation of going to Whitey with a file and saying I've got this information and would you like to work with us.
There's so much fiction in the FBI that it is constantly bumping into reality. FBI files tell us Flemmi is not an informant until he was opened in 1980. Yet we hear Morris telling us that in 1979 he went to O'Sullivan and told him Flemmi is an informant and he shouldn't indict him. We also hear of him doing other things with Flemmi before he is listed as an informant.  Flemmi tells us he was an informant all along since he first signed up in the early 1960s.
It's a sad state of affairs when we have to go to the gangsters to get the truth.  #Bulger