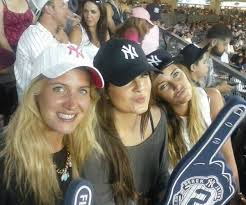 My Fourth of July post set out how the Declaration of Independence was basically a Protestant document written by white men that established our nation. The men who wrote it had no problem talking about God and the calling upon His protection for their planned attempt to break free from the rule of the British king. For most of our history up until over two-thirds of the way through the 20th Century the country continued that tradition.
The recent Supreme Court decision on gay marriage and other  recent 5 – 4 decisions which went in a liberal direction show that no longer do white men control the destiny of the country. Off  we go into the wide blue yonder when things that have happened for over two hundred years are suddenly changed.  We got to where we are today based upon them; what will guide us into the future?
The decisions from the Supreme Judicial Court are coming from a majority of judges who are not white males. Three judges who make up the majority in the  5 – 4 liberal decisions that are now setting the laws for this country are women. This is a sea change in our nation's history. It never happened before. Yet it seems to have passed with little notice. Whether this will be a good or bad thing remains to be seen but it is a course that will be new to us.
The extirpation of male input into the operation of our nation of necessity will produce profound changes in the way things are done. Vast changes can occur when female judges look back upon laws that they decide  were male inspired and which they deem are no longer applicable to the way people think in the present day.  As they say when you get on a roller coaster, "fasten your seat belts."
The senior woman,Justice Ruth Bader Ginsberg was born in Brooklyn, New York and attended Harvard Law School; the next woman in line Justice Sonia Sotomayor was born in the Bronx, New York and attended Yale Law School; the most recent woman appointment Justice Elena Kagan was born in New York, New York and attended Harvard Law School.  These three women who grew up in New York City and went to either Harvard or Yale are deciding the laws for the rest of us. Just think how narrow is the background of those who are calling  the shots.
Justice Scalia in his dissent in the same-sex marriage case pointed this out saying: "The strikingly unrepresentative character of the body voting on today's social upheaval would be irrelevant if they were functioning as judges, answering the legal question whether the American people had ever ratified a constitutional provision that was understood to proscribe the traditional definition of marriage. But of course the Justices in today's majority are not voting on that basis; they say they are not. And to allow the policy question of same-sex marriage to be considered and resolved by a select, patrician, highly unrepresentative panel of nine is to violate a principle even more fundamental than no taxation without representation: no social transformation without representation."
To be clear the question wasn't resolved as Judge Scalia says by "a select, patrician, highly unrepresentative pane of nine" but by the three women from New York City who represented the majority of the five votes that set the law.
Scalia goes on to say: "These Justices [in the majority] know that limiting marriage to one man and one woman is contrary to reason; they know that an institution as old as government itself, and accepted by every nation in history until 15 years ago, cannot possibly be supported by anything other than ignorance or bigotry. And they are willing to say that any citizen who does not agree with that, who adheres to what was, until 15 years ago, the unanimous judgment of all generations and all societies, stands against the Constitution."
In other words the traditional way of having men decide the laws of this country will no longer applies as long as these three women can get two others to vote with them. What was done in the same-sex marriage case can be done in any case. The will of three judges combining together in the majority of a 5 – 4 decision will  decide the future of our nation. We are entering onto new era that may profoundly change the nation we think we know.