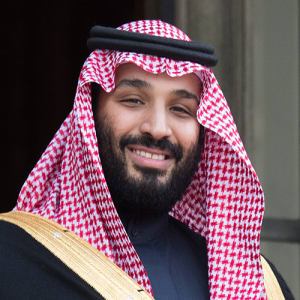 Mueller spoke out about his investigation. Trump's weak weeping response was: "Nothing changes from the Mueller Report. There was insufficient evidence and therefore, in our Country, a person is innocent. The case is closed! Thank you."
There was that statement by Mueller that "there was insufficient evidence to charge a broader conspiracy" between the Trump campaign's response to Russian attempts to interfere with the election.  But that was only part of the story because the insufficiency of the evidence came about because of the evidence that Trump obstructed the investigation.
Trump suggests that makes him innocent. I suppose that's like Mohammed Bin Salman (MBS) saying he is innocent of the murder of Jamal Khashoggi because there is insufficient evidence. Of course there was because MBS made sure those who could give the evidence were unable to do so. Trump's innocence is equivalent to Khashoggi's.
Mueller though said much more. Let's see how he ended: "And I will close by reiterating the central allegation of our indictments, that there were multiple, systematic efforts to interfere in our election. And that allegation deserves the attention of every American. . . ."   That brought us back to the first part of his statement where he spelled out how it was "alleged by the grand jury in an indictment, Russian intelligence officers who are part of the Russian military, launched a concerted attack on our political system . . . .a private Russian entity engaged in a social media operation, where Russian citizens posed as Americans in order to influence an election." 
I seems to me Trump has no intention of doing anything about this. He is leaving America open to further attacks. It is hard to understand why his supporters think this is all right. Trump still denies there was Russian interference. The only reason he does I assume is he wants to pretend that Russia played no role in his election. Any fair-minded person knows that it did.
The most important thing about Mueller's statement was his talking about obstruction of justice. In telling us this he points out how Attorney General Barr was lying about his actions. Barr has said in speaking of the Mueller report and defending his action in saying there was no obstruction of justice that: "Federal prosecutors work with grand juries to collect evidence to determine whether a crime has been committed. Once a prosecutor has exhausted his investigation into the facts of a case, he or she faces a binary choice: either to commence or to decline prosecution. . . . But at the end of the day, the federal prosecutor must decide yes or no."
Barr knew that was not true in the case of a special prosecutor investigating a president. When investigating a president he does so because "it is important to preserve evidence while memories are fresh and documents available."  Once that is done, Mueller faced a binary choice but not the one Barr suggested a prosecutor would face. He could decline prosecution or he could make the evidence available to others. Mueller said the Constitution and Justice Department rules prevented him commencing a prosecution.
We do know he did not decline prosecution. He said: "if we had had confidence that the president clearly did not commit a crime, we would have said so." He lacked that confidence so he could not decline prosecution. Therefore what is left is that he believes there is enough evidence for someone to consider a prosecution but as a member of the Justice Department he cannot bring the prosecution.
Unlike what Trump said in saying the case is closed, Mueller said, "the Constitution requires a process other than the criminal justice system to formally accuse a sitting president of wrongdoing."  No wonder Trump is weeping.  Mueller has called upon Congress to act on his report by conducting a hearing into whether Trump should be impeached.
There is no choice now. Multiple instances of possible obstruction of justice are set out in Mueller's report. Mueller can't indict; but Congress can impeach. It is its duty to do so.