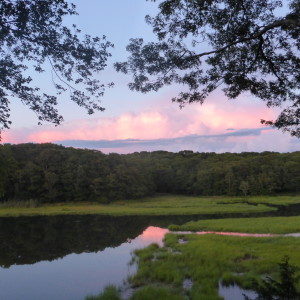 On Thursday, July 25, 2019, Jennifer Rubin wrote in the Washington Post:
"Democratic presidential candidates and voters had better get their act together to find someone to beat Trump. If not, Trump with the complicity of a craven party and the indulgence of those who know better will further fray our tenuous attachment to democracy and truth."
Earlier she had written that Mueller: "confirmed that President Trump accepted help from a hostile foreign power and lied about it, that he lied when he claimed exoneration, that he was not completely truthful in written answers, that he could be prosecuted after leaving office and that he misled Americans by calling the investigation a hoax . . . . "
Mueller testified before Congress on Wednesday, July 23, 2019. He did reaffirm his conclusion that Russia attacked America during the 2016 election in a systematic manner. He spent the first section of his report spelling this out and noting that the purpose of this attack was to benefit Trump during the run up to the election spelling out the enormous amount of time and effort put in by Russia to do this.
He did note that he could not prove Trump or his campaign people had conspired with Russia to do this although he noted several instances where Trump attempted to interfere with is attempts to reach that conclusion.
Representative Devin Nunes the ranking member on the Intelligence Committee noted: "There is collusion in plain sight — collusion between Russia and the Democratic Party," To believe him you must believe that Russia and the Democratic Party were colluding to get Trump elected.
Representative Guy Reschenthaler had the temerity to say to Mueller: "I find those facts and this entire process unamerican." If there is one thing that you cannot say about Mueller after looking at his record of service to this country is that he is unamerican.
The Republicans made a hysterical attempt to defend the indefensible which are the actions of Trump as described in the Mueller report. They complained about the money, time and energy spent in his investigation while at the same time complaining he did not investigate other people that they thought he should have done. They repudiated his report and his methods while at the same time telling us that it exonerated Trump – which it clearly didn't as Mueller told us.
I came away from the hearing with the same belief I had going in that the hearing with its format of having five-minute questioning time for each member of a committee a waste of time. I assisted a Congressman in the Clinton impeachment hearings and had the same conclusion.
I felt the Democratic members of Nadler's committee had scripted their questions too greatly so that they took out all the excitement and emotion. They let their opportunity to use rhetorical questions put forth with feelings. They acted like the hearings were only to educate themselves and those who  watched. They appealed to the listeners logic. Forgetting the lessons of Aristotle they did not appeal to their emotions. There were no good "one liners" that would be remembered. There were many that could have been used. They educated but did not convince.
Now with Pelosi refusing to impeach without explaining why – and the strangeness of Trump and McConnell saying nice things about her lately – the only option the Democrats have left is to win the next election. Like Jennifer Rubin I believe "Democratic presidential candidates and voters had better get their act together to find someone to beat Trump."
I believe she is saying, what I also believe, is that the crew now running has no chance. I'm tired of people nominating themselves for president. It should be up to the people to decide who will be nominated. For years I have believed Adam Schiff would be the best choice for Democrats. I still do.