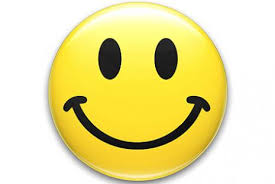 This is a story I heard about or perhaps I dreamed about it.
Derd Dryshack was sitting home on a Saturday afternoon doing what he usually did on Saturday which was watching Fox News on television. He liked Fox. It was predictable. It was comforting. Everyone on there agreed with what he believed. He did not have to hear about anything else that might interfere with his right thinking especially something that the Libtards might say.
Derd has spent the morning outside doing odds and ends. Now it was time for a beer, to watch the tube, and to relax and take a nap. He was at peace with his worId and himself when the door bell rang.
Normally Margie would have answered it but she had gone out to Billy Joe's her hairdresser and then over to the fingernail place where the foreign gals worked – Derd could never remember the name of it. Somewhat dismayed at being interrupted in his "doing nothing time" he rose from the couch and went to the door.
To his horror he saw a young woman standing there with a pen and some papers affixed to a board that obviously had something to do with someone running for office. Fending off the temptation to slam the door in her face because she was somewhat attractive he listened to her as she made a pitch for her candidacy for the open Congressional seat. Her name was Susan Hardy.
Now if there was one thing Derd believed in was the right to own guns. He had a half a dozen AR-15s that he kept loaded hidden in various places throughout his house in case a gang of men decided to attack him. He had no reason to believe such a gang existed but as he would say: "you never know."
He was decidedly unhappy to hear that Susan Hardy was against people owning AR-15s but her pleasant manner made him hold his tongue. She went on to explain that she was for universal health care which Derd was against now that he was on Medicare.
In her cute little way she told how she believed the kids who came to this country as youngsters with parents who came illegally who some people refer to as Dreamers and who have no connection with their parents country and who have done well here and have no criminal records should be able to become citizens. This was really something Derd would not tolerate. He believed we had enough foreigners in the country. He would send them all away if he had his way.
The icing on he cake came when Susan Hardy explained she supported taking down statues that had anything to do with the Confederate states such as those showing Confederate leaders or even Confederate soldiers or any people who may have supported slavery in any manner or form including Jefferson and Washington.  Then to top it off she supported naming Washington D.C. Brown, D.C. in honor of John Brown and was an advocate for Black Lives Matter.
Derd loved the Confederate flag and had it on the wall over his bed and believed that all lives mattered not just blacks. He was far beyond wanting to slam the door; he had reached the stage where he was doing all he could to stop himself from flying at Susan Hardy and strangling her. She represented everything he learned to hate over the years. He thought by murdering her he could save the country from this far leftist socialist woman who would take away all his rights. He had visions of being a true American hero who sacrificed himself to save the nation. Maybe a Medal of Honor; maybe a statue of him in his hometown.
Susan lifted the board and said: "Could I please have your signature?" Thinking she'd be lucky to avoid a fist in the face he was about to tell her to "get lost" when she said,  "and, as you know, I'm pro-life." Hearing that he smiled, reached out for paper, signed it and said "Good Luck, you have my vote."