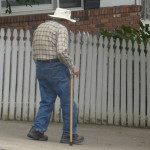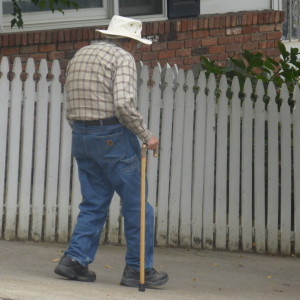 The end of the Whitey's trial should have been the end of this blog, after all it was entitled: "thetrialofwhiteybulger."
When I first created this back in June 2012 for the most part I stayed with matters relating to Whitey but often discussed others happenings in the criminal justice system such as the strange homicide of Ibragim Todashev, the actions of Annie Dookhan, the inability of our criminal justice system to change after 100 years, and the FBI's continual blunderings and cover-ups.
I had no trouble doing that because the in a sense the story of Whitey implicated much else that occurred in our criminal justice system. However, since the trial ended I have written here about other areas that go far beyond the original purpose of the blog.
Recently, I ventured into discussions on foreign policy. I have decided that I am mistaken in doing this on this blog. This blog will go back to its original idea of dealing with Whitey and the issues surrounding him even though his trial is over there are still some matters that will continue. This means, of course, there will be much less to write about but I will post on matters concerning Whitey from time to time.
As far as the case is concerned, all that is left is the sentencing which is to begin on November 13, 2013. I do not plan to attend that because I cannot find it in me to sit and listen to people try to outdo themselves in spilling out their venom at Whitey.
In fact, I wonder what purpose all of this will serve when it comes down to the bottom line. Whitey's toast. The only questions that remain is whether he will serve his time in ADX, Florence, Colorado, a cleaner version of Hell or carted off to some cell in Florida or Oklahoma to face the death penalty. One thing for sure is he won't be at Plymouth for Thanksgiving.
Even though he is rightfully going to spend the rest of his short life in prison, or if the stars align right get executed, having him sit through one person after another calling him vile names seems to me to take us back to some type of barbarity.
Didn't we see enough of that at the time Catherine Greig was sentenced when one person said to her that if she was her sister he'd also kill himself referring to her brother having done that; and others called her a  "cold-hearted criminal" and a " dirty bitch."
Judge Woodlock who allowed Greig to be publicly vilified to her face said he was sorry she had to hear the "crude, cruel" statements. Then to show how sorry he was he sentenced her to an extremely cruel unprecedented sentence for a person without a criminal record who committed a non violent crime of eight years in prison because she went off and lived with Whitey as a wife.
Although I have not an ounce of sympathy for Whitey, I believe the criminal justice system demeans itself when it allows such displays. The idea is to treat even the worst among us with dignity. The punishment for criminal acts is set out by statute. The barbarity of prisons we close our eyes too even though we heard of some of it happening in Plymouth County where Whitey was strip searched repeatedly on a daily basis just to harass him. That some low life guards in prison will become brutes seems to be accepted; when the judges join in then we're really descending back to barbarism.
In the future, those matters relating to Whitey and the criminal justice system which I have written about in the past will be the only matters on this blog.
I will move over to a new blog to discuss other matters. I have started a blog called Hub Gab. It is located at www.hubgab.com. There I will write about other matters in which I have no expertise but merely an opinion. I'd like to have others join me there and would welcome others who have ideas about Boston and the world to post there.