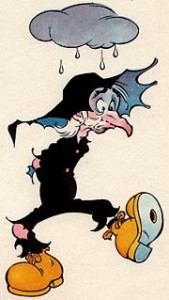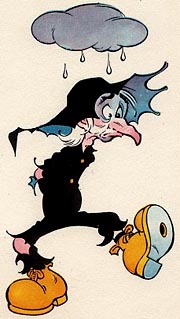 Has it always been this way?  Or is it the by-product of the National Football League's (NFL) intrusion into our lives that is making us believe things we never believed in the past?
A while ago I was talking to one of the young bright women in my extended family who does well running her own business which operates throughout the country.  She said something to the effect: "I hope we do better next year."  I thought her company was having problems. She assure me that was not the case. I knew she was not having trouble with anyone in the family; also that I had not had any difficulties with her that needed improve upon so I was a little perplexed.
I then asked her, "who is we."  "We?" she replied perplexed.  "Yes, we" I said. "You said you hoped we would do better next year."
She said "Oh, I was talking about the Patriots." I responded, "When did you join the team?" She laughed but would continued to talk about the Patriots as if she was part of the team. "I hope we win next week" — "We easily beat them."  and the like.
In my prior life as a sports fan I remember talking about "The Sox," or "The B's" or "The Celtics" or The Pats" with others but never remembered considering myself part of them. Then I began to see that it wasn't just my relative but many others who made themselves part of the team.
Then I read the other day a story showing the epitome of idiocy, It wasn't on April 1. This fan Todd Orsini who is apparently part of a "we" group is suing the NFL and the Patriots. The photograph of him shows standing in front of a real life-sized Brady cardboard cutout he keeps in his kitchen. He is heavily tattooed with Patriot paraphernalia — I guess if you don't win the Super Bowl you can tattoo one on your arm as he did. He stares off  into space with the type of look you'd expect to see if the cardboard cutout came alive and tossed him the ball.
Why is he suing. It's not quite clear. It seems his seven-year-old daughter is upset because the NFL commissioner took away a draft pick from the Patriots. Orsini told her "It's almost a conspiracy." He added: 'Because people hate winners and sometimes people get jealous when people aren't as good. They try to knock them down.' "
The puerile reporter is fully in sympathy with him.  He wrote: "It's one of those ugly facts of life he hated having to tell his little girl." The ugly fact of life here is certainly not that.
He's represented by a lawyer named Seth Carey from Rumsford, Maine. Google him any you will find he says on his Facebook page that he is: "Fighting tirelessly and relentlessly everyday against the government and other powerful and corrupt organizations, people and companies." That's quite a task.
In the complaint he filed in federal court he says Orsini and his 7 year-old daughter have attended Patriot games in the past but now she will "no longer go to games with him because she thinks the games are fixed by the NFL. . . She is talking about finding another team which has left Orsini "devastated."
It is too bad the lawyer or her father did not tell her that the other team will also be playing in the NFL. It's a strange world where a father is "devastated" that his seven-year old kid won't cheer for his team. What's going to happen to him when she becomes a teenager?
This is the nonsense filed in federal court. A remedy is supposed to be provided because a little girl of seven years old may start cheering for the Jets. Are "we" going to sue if we don't like the draft picks made by the Patriots. It won't be long before a referee in a Patriot's game is brought before the court for calling a penalty that stops "us" from scoring.
There are six other plaintiffs: two guys from Florida one of whom "pays a considerable amount of money to watch the Patriots from Florida," a guy  from New Jersey and people from Newton, Plainvillle, and Cambridge. The defendants are the NFL< Commissioner Goodell, and team owner Bob Kraft.
The complaint was filed on April 5, 2016. It talks about Brady playing in Super Bowl 50 which has already past to the best of my knowledge. It states: "one can only imagine the drama should Brady go on to win the Super Bowl MVP and receive the award on stage by Goodell." You'll have to imagine because it didn't happen.
What is even harder to imagine is someone filing this type of complaint which out of the blue alleges the plaintiffs have "reasonable fears of arrest, prosecution, and conviction. the Plaintiff and its citizen petitioners have been and will continue to be unable to exercise their constitutional rights to circulate initiative petitions in public locations." 
Now here is where we get back to the "we" stuff.  The plaintiffs say unless the defendants are enjoined they "will suffer irreparable injury by being deprived of their teams' first round draft choice." (my emphasis) Keep in mind Bob Kraft is a defendant. Apparently he is the owner in name only because it is really "their team." 
The counts in the suit allege violation of the Massachusetts Consumer Protection Act,breach of contract, tortious interference with contractual relations, common law fraud, negligence, intentional infliction of emotional distress ("Plaintiffs have dealt with embarrassment, ridicule and depression due to the rest of the country who is jealous of the Patriots "piling on" and criticizing the Patriots and their fans for being cheaters.)", NEID (I have no idea what that is), and Racketeering.
The plaintiffs seek to stop the NFL from depriving the Patriots of its first round draft pick which takes place on April 28. Judge Saylor is scheduled to hear the case. If he spends more than fifteen minutes on it he should be removed from the bench. His first statement should be to tell the lawyer and his clients just because they think they have a stake in the team they don't. There is no "we" no matter how much all you fans want to think so.  There is only a they.
It all reminds me of the joke about the Lone Ranger and Tonto being surrounded by a few Sioux warriors.  The Lone Ranger says: "it looks like we are in trouble." Tonto replies: "What do you mean we?"