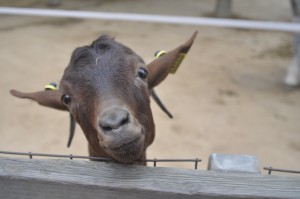 As an American Irish Catholic growing up I thought this country was wonderful for welcoming my grandparents to its shores. All the members of my family, my grandparents, uncles, aunts and cousins were Irish. One died during WWII when his B–17 went down. Others, uncles and cousins on both sides were in the armed service. I do not know if there was a more patriotic group than the Irish Catholics although I have to admit the Italian, Polish, Lithuanians, and others we associated with shared equally this love of America.
I was never taught the true attitude of many of the Americans as it related to the Irish and Catholics.  It was many years after I graduated from school that I learned about the 19th Century American Party which was strong in Massachusetts. It was also known as the Know Nothing Party or its successor the 20th Century Ku Klux Klan from the deep South which were formed as anti-Catholic groups.
Sure I had heard about the "no Irish need apply" signs. I never knew that one of the reasons behind the women's suffrage movement was to have the WASP women vote offset the Irish Catholic immigrant vote.  Nor did I associate the passage of the prohibition laws as another way to strike back at the Irish immigrants.
It was all right that we fought for the country but not so much that we expected the same rights as the people who were here first. We were sort of like blacks. Often the Irish immigrant workers were set up against the black workers each one struggling to exist. Unlike the blacks, most of whom lived in the South around the beginning of the 20th Century who were being stripped of the right to vote, the Irish had access to the voting booths. It was through that we gained the power to force our ways into the corridors of power.
Most of us though were fortunate to be able to stroll along a relatively easy road that had been paved for us by those who came before us. Through the 20th century many of the old biases and prejudices were eventually set aside. We made progress becoming a country where we looked at others by the content their character and not by external appearances.
While tossing out and frowning upon activities demeaning others, there was one action that seemed to have gained acceptance in America. That was anti-Catholics prejudice.   Arthur Schlesinger Jr. described anti-Catholicism as "the deepest held bias in the history of the American people."  It is acceptable to mock things Catholic. When Catholics speak out they are condemned as seeking to suppress the rights of others regardless of the slights being perpetrated against their religion.
Knowing much of this, it occurred to me reading an article the other day that one other prejudice was permitted. That was it was all right to demean the people of South Boston.
Here the guy's starting line: "Denial was always a river that ran through Southie." Nice slandering of a group of people.
Add to that line this: "the utterly delusional and the vaguely racist sat at bars the length of Broadway." Could you imagine yourself reading something like that about the bars along Blue Hill Avenue?
These South Boston people are called: "a conspiracy of fools, lying not just to each other but to themselves." He tells us that these racists enabled Whitey Bulger to "make millions flooding his own neighborhood with drugs." It is written as if it was only in Southie where there was a drug problem. None are named; a neighborhood is defamed.
This is necessary because it is prelude to an illogical and unfounded attack on a woman from South Boston, Catherine Greig.
He writes "she would have to accept that she enabled great evil, . . ." That's the big lie. Greig had no connection to any evil. When she went with Whitey the last great evil he engaged in happened ten years earlier. When she was with him for 16 years no great evil was done.
He suggests her great crimes were being Whitey's "conduit to the outside world, buying the toilet paper, bringing him to the doctor, fetching his medications." For that she will do over ten years in federal prison.
He does not stop there. He tears into her as if in a mad rage. He maliciously writes vile things about her that he could not know. He exhibits an inexplicable bile such as probably never been written about any other woman in a newspaper: "She spent much of her life not only as a kept woman, but as the second-string mistress. . . .  Cathy was the afterthought, the after-hours alternative. . . . He slept over with Cathy. . . she used his money for plastic surgeries. She would stay up all hours, greeting her Jimmy at the door in the early morning, her hair perfect, her makeup just so. She cooked for him when he got home after a long night of crime. . . . He didn't pick her first, but he picked her last, and that was good enough for her."
He writes: "She would have to accept that she lived a lie. And how many of us can do that?" He is wrong. She has accepted what she has done. It was not a lie but love. She has with open eyes courageously taken the unwarranted consequences of her love.
Reading his article I wondered: "What is it that motivated such untoward bitterness from this person not only against a group of people but particularly against this one women?"  This I thought was far beyond the pale of any decent person. It was then I realized that the people of Southie like the Catholics are to be mocked and spit upon.