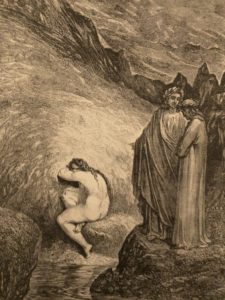 The Women's March – you remember it? It was the day after Trump's.inauguration. Marches took place throughout the country protesting his assuming that office. It was the largest march in American history when the total number of participants was tallied. It accomplished little other than to make those who were part of it feel a little better knowing how many others felt as they did.
Trump for the most part ignored it. He was having his first of a countless other set-tos that would follow with the media because it dared disparage the number of people who attended his inauguration. Worse – in his mind – it compared it to his predecessor's inauguration and noted how many fewer attended. The articles we're backed up with photographic proof which made them hard to deny. But to Trump they were fake.
There would be other marches during Trump's first couple of years but as time passed the attendance and enthusiasm waned. The pride of self-satisfaction at having participated was offset by the gloom that marching was an exercise in futility if the goal was to accomplish something. To bring about the desired change one sought all too many realized the marches resembled day long picnics more than something showing a  seriousness of purpose.
None involved anything close to a real sacrifice. To gain a hard goal required hard sacrifice – like an occupation as was done in Maidan – where people sacrificed on an ongoing basis day and night through cold and inclement weather to bring about change. Most Americans prefer symbolic suffering over a painful confrontation.
A recent article I read was about the women who are supposed to have been behind the Women's March. They take credit for it having happened.  Stupid me! I didn't think there were people behind it. I thought it was some sort of a spontaneous happening although some said George Soros was financing it paying each marcher $2500. I'm still waiting for.mine since I did march in Sarasota, Florida. Little did I know who was supposed to be running it or their purpose.
According to the article it started with three women: a black, Tamika Mallory, a Latina, Carmen Perez, and a white Jew, Vanessa Wruble coming up with the idea and making it a reality. It wasn't quite clear why, but the two former women seemed to have turned on the Jewish woman –  either because of her being white or being Jewish. They did so by suggesting her predecessors were involved in slave trade and demeaning blacks. Eventually she became persona non grata.
Without accepting she was anti-Semitic Ms Mallory told the writer of the article:: "Since that conversation, we've all learned a lot about how while white Jews, as white people, uphold white supremacy, ALL Jews are targeted by it." in other words she suggests at some point she and others realized that Jews are also victims of white supremacy while at the same time they uphold  white supremacy. Go figure. 
Later at a subsequent meeting after the march: "Ms Mallory denied that she disparaged Ms. Wruble's Jewish heritage in that meeting, but acknowledged telling white women there that she did not trust them."
Should we be relieved that those in charge of the Women's March now have less problems with Jews being involved but don't trust whites?
A statement in its principles is: "We must create a society in which all women — including Black women, Indigenous women, poor women, immigrant women, disabled women, Muslim women, lesbian, queer and trans women — are free," I suppose it is not strange given the attitude of its leaders that white and Asian women outside those categories are excluded.
The underlying message of the leaders of the March seems to suggest that "all women are equal although some, those described in the principles, are more  equal, while white women are less equal, although if Jewish only a little less equal."
Sadly it appears the Women's March to be held on January 19 is run by anti-white bigots. They are protesting Trump not because of his policies and inanities but his being white and as such he  "upholds white supremacy."
Is this the future of America – whites outside of certain accepted and specified categories – in other words the majority of whites will not be trusted and must be placed in subservient roles?
Whites who join in the march do so at their own peril. You won't see me anywhere near that march this year even if Soros pays up before then.