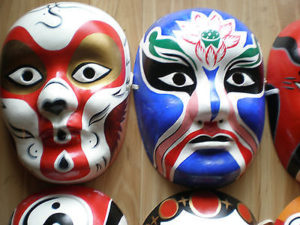 Earlier this year Trump tweeted or said that North Korea (NK) would not be allowed to develop an intercontinental ballistic missile (ICBM). On July 4 in NK its leader Kim Jong-un thought he would give Trump a Fourth of July present. He fired off amid great celebrating and high-fives an ICBM that Trump set as a red line he not dare cross.
The next day the American and South Korea (SK) forces shot off some missiles of their own during practice maneuvers. This is fool's play. All know that NK is not threatened by them.
We know that Trump was hopeful that Xi of China would solve the NK problem for him. A week or so ago he was giving XI a pass saying that he tried; more recently Trump complained China had increased its exports to NK over 40% over last quarter year. Even Trump recognized that Xi was hardly trying but was playing him. China needs NK as much as NK needs it. China recognizes in Trump that it is America that has the losing hand.
Trump has complained that SK and Japan should do more. He has called on his friend Putin for help. He has increased pressure on China. Nothing has worked. NK is Trump's problem.
I've suggested Trump offer NK a couple of billion dollars a year to refrain from going on with its nuclear and missile programs. But even I despair that it would be accepted. The bottom line as I see it is that Kim has no intention to stop developing nuclear weapons and ICBMs until he had as many as the U.S. or Russia.
This is not a Trump created problem. It is one that can be put on the lap of most presidents before him who should have acted before this time. Perhaps Truman's firing of General McArthur set the stage; or was it Eisenhower's agreement to a peace treaty; or the many other presidents that did nothing but watch as  NK slowly developed its nuclear capability especially Clinton, Bush, and Obama. It is not a Trump created problem but the ball is in Trump's hand and he will not get rid of it by tweeting.
I have to assume based on history that negotiating with NK just delays the day for the inevitable decision. I also assume that both Xi and Putin continue to aid NK and enjoy watching Trump squirm and beg. Never has a U.S. president been in a weaker position.
NK's course is clear. It intends to develop a sufficient number of ICBMs with hydrogen bomb war heads so that it can destroy all of the United States; east central and west. At some point NK will reach its goal of being able to totally obliterate the US unless it is stopped.
There is no way to stop this from happening other than militarily. Yet, we recoil at a military solution because upwards of a million, perhaps many times more, mostly SKs, will die. We also don't know the reaction of China or Russia to this. Will they push back and scare the Big Bluffer.
Is it being simplistic to suggest that the choice is between having all those SKs die now or having millions upon millions of Americans die later? Will anyone feel safe if Kim Jong-un has the capability to nuke all of America?  Isn't the idea behind the President's Make America Great Again one that compels the president to put American lives before those of SKs?
Tweets, bluster and bullying won't work with Kim Jong-un.  He's crossed and recrossed Trump's red lines.  History will judge Trump harshly no matter what course he takes. Are you comfortable knowing that he is the one to make the decision?