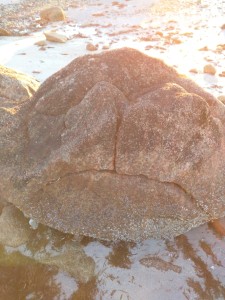 It was reported: "Democratic hopefuls Hillary Clinton and Bernie Sanders have each announced their support for a bill that would allow victims of the Sept. 11 terror attacks to sue the government of Saudi Arabia – . . .   Both candidates spoke about the controversial legislation on Monday, the eve of the New York primary, saying the Senate should pass the bill no matter the consequences. "Wherever the trail may lead, it should be followed," Clinton said on WABC radio. "We need justice."" T
A week or two ago the Senate passed the bill by a unanimous vote. It is now in a conference between the House and the Senate ironing out their differences. President Obama will veto it.
The families of the victims of the attack carried out on September 11 have been stopped over and over again in their attempt to sue Saudi Arabia for their involvement in that great tragedy to America. U.S. District Judge George Daniels in Manhattan said Saudi Arabia had sovereign immunity from damage claims by families of the nearly 3,000 people killed in the attacks. . . .  "The allegations in the complaint alone do not provide this court with a basis to assert jurisdiction over defendants," Daniels wrote. He continued saying adding new claims would be: "futile, however, because the additional allegations do not strip defendants of sovereign immunity."
I assume everyone knew that 15 of the 19 men who attacked us were Saudi Arabian. There were no Iraqis even though 2 years after the attack 70% of Americans believed Iraq was behind the attack. I assume you also know that 28 pages describing Saudi Arabia's involvement in the attack are being held secret by our government.
Not that this has anything to do with it but did you know of  "a hidden relationship that began in the 1970s, when the oil-rich House of Saud began courting American politicians in a bid for military protection, influence, and investment opportunity. With the Bush family, the Saudis hit a gusher – direct access to presidents Reagan, George H.W. Bush, and George W. Bush. "
You don't suppose that was the reason behind Bush I attacking Iraq to protect Saudi Arabia; or Bush II doing the same thing. I suppose it would be wrong to suggest that our presidents were sacrificing American lives to protect a country that bars Christians from parts of it because they are unclean..
The issue of sovereign immunity arises under the Foreign Sovereign Immunity Act (FSIA) which is pretty complicated. There's also the caveat that "litigation under the state-sponsored terrorism exception to the FSIA must be distinguished from suits against individuals and nonstate entities under the separate Anti-Terrorism Act (ATA), enacted in 1992."
The FSIA provides that any country that is a state-sponsor of terrorism can be sued. That is why Iran could be sued. Saudi Arabia has not been designated so it can not be.
The simple way to make Saudi Arabia liable for the 9/11 attacks is to label it a state sponsor of terrorism which in a sense it is since it sponsors the spreading of the Wahhabism branch of Islam. Or, Congress can just say it can be sued as it is planning to do. But like all things that has its real problems seen and unseen.
Saudis threaten to sell off all its U.S. assets. It is difficult to tell what the consequence of that will be — it might roil the markets for a few days or weeks but in the end things would go back to where they were. There is also the problem that if we strip Saudi Arabia of its sovereign immunity so will the United States lose its and be sued by citizens of other countries. Senator Schuman brushed off that argument saying the United States does not engage in terror but he should be reminded that one man's terrorist is another man's freedom fighter. The United States has aided groups and countries who have been alleged by other countries to have committed terror against them.
Something no one is talking about is the damage turning on Saudi Arabia it will have on the view of the United States in the world. Despite all the things that I find abhorrent about that country it has been our ally for several decades and still is. Allies cannot be treated like the flavor of the month. Nothing new has been disclosed about it that we have not known about for decades.
What kind of ally are we if we so suddenly and easily turn against a friend of long duration? Fortunately Obama will veto the bill and his veto will be upheld in the House of Representatives under Speaker Ryan who recognizes the danger to our nation in turning on old friends.
The unanimity of the Senate on this issue sends a chilling message from our nation's capital that all is not well.
.