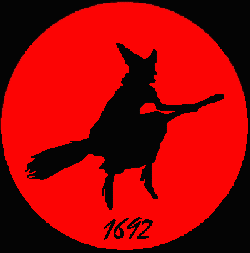 The problem with being smart in one area is that you think you are smart in others. An example of this is the New York Times editorialist Paul Krugman whose believes because he won a prize for economics he has knowledge of the American electorate. Anyone who has kept abreast of the news media over the last six months or so knows that while she might not be the darling of the media she is much preferred as our next president by the media than her opponent. Any reader of the Washington Post has had at least two anti-him but usually three or more each day for months. We've even seen USA Today change its decade old policy and the largest Arizona newspaper that has supported Republicans since Abe Lincoln was drifting down the Mississippi on a raft, or was that Tom Sawyer, but you get the point, now writing editorials against him.
Now Krugman and others are spinning the lie that the reason the guy closed in on her in the polls was because the media turned against her.  He says "the mainstream media . . . invented additional scandals out of thin air." I read on to see what these "inventions" were. The story about her foundation and "news stories about how various aspects of [her] life "raise questions" or "cast shadows," conveying an impression of terrible things without saying anything that could be refuted." The other matter was Matt Lauer's asking her about her emails.
Did you notice there is nothing there?. He pointed to no invented stories. His column is based on deliberate falsifications (I'll give him credit for some knowledge outside his specialty and suggest for surely Krugman knows he's not leveling with us) are being done so that people will start feeling sorry for her. The new ploy by her supporters is to make those who question her truthfulness and character to think they have been wrong all along in having believed her to be somewhat akin to the Wicked Witch of the West.
I suppose characterizing her as witch will add to Krugman's argument, he later says "Sexism was surely involved . . . ." in people not supporting her, that those who support the guy are anti-woman. That's the old line that did not work out so well which had been abandoned but now is being brought back because of their panic that so few find her their cup of tea. I, and most people I know who dislike her intensely, many of them being women, have no problem with a woman being president. Their problem is with her. The idea that somehow her womanhood is holding her back is laughable because most of her supporters, at least among the women, are doing so precisely because she is a woman and are suggesting, as Krugman is again doing, that those who find her sort of creepy and corrupt are anti-women.
Krugman who preaches to the converted fortunately will have limited appeal to others beyond his audience. What is particularly harmful about the Krugman-types and his followers is their reinforcement of her "deplorables in a basket" suggestion which rather than uniting Americans will divide them even more. Krugman asks the question how could he be "in striking position for the White House" and answers that  "a lot more Americans than we'd like to imagine are white nationlists at heart" and suggesting that is not surprising because most Republicans are.
The demagogue trick and that of people like Krugman is to strip from those who oppose their ideas or candidates all legitimacy. No recognition is given that people do not want to see a continuation of the present progressive Democratic policies which they believe are stripping our nation of its traditional values and tearing America apart at the seams by dividing us racially.  No credit is given them for not wanting people whose values and truthfulness they doubt take over the White House.
At one time a president was elected because a great minority (he got 39.8%) believed he was a truthful man. His name was Honest Abe. That is hardly a name anyone would ever attach to her.