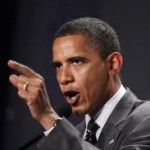 I tend not to criticize or praise Obama because I don't want this blog to be political. By political I mean Republican vs Democrat or conservative vs progressive; libertarian vs liberal, etc. There are many other sites out there to whet your appetite if you are into political wrangling. I've gingerly stepped into this area close to the political realm because of the Marathon Terrorist Attack (MTA) which involved some aspects of this blog especially as it relates to the FBI plus the obvious: that it was an attack on my city. I felt I could not ignore the enormity of it.
I'm anxious to get back to Whitey since things have happened that I've let that slide. I'm especially disappointed I did not get to the last hearing where Whitey himself sans-beard showed up. I hadn't thought much would happen between now and the opening bell in early June so I hit the road for a bit. I appreciate the continuing comments and interest out there. But before going back, I have to talk about this one big mistake by Obama.
The Boston Globe talked about it in a round about way yesterday telling how Obama heard Dzhokhar Tsarnaev, who I call Joker which is the way his first name is pronounced by those with a Boston accent, was captured and how he was briefed by 45-year-old Lisa Monaco, Obama's homeland security and counter terrorism advisor, who "also is now responsible for helping determine the targets of drone attacks."
Obama also got advise from 42-year-old White House counsel Kathryn Ruemmler on giving Joker his Miranda rights and helped Obama "conclude  that [prosecuting Joker as an enemy combatant before a military tribunal] wasn't an option because [Joker] is a naturalized U.S. citizen entitled to a federal trial." Monaco and Ruemmler are long time friends having worked together early in their legal careers as prosecutors in the Department of Justice.
I found it odd that the person who picks targets for the droneliminations and her buddy believe because a terrorist is an American citizen he can't be treated as an enemy combatant.
You've heard of  Anwar al-Awlaki and Samir Khan. Both were active in Al Qaeda and preaching against and urging others to attack the US. On September 30, 2011 these two American citizens were dronelimated.  Then two weeks later the 16 year old son of Anwar, another American citizen got the same treatment. It is said that on the Obama Hit List, this is a secret list that contains the names of people we want to droneliminate, there are other American citizens.
How then can the president with Lisa Monaco's assistance order American citizens be killed but he can't send them off to Guantanamo for a military commission trial?  Why is an American citizen who actually killed Americans with a terrorist device entitled to more benefits than American citizens who  preached violence against America? Assuming Joker rather than hijacking the car and ending up hiding in the boat had thought ahead and purchased air plane tickets to go back to Chechnya or to Yemen, where al-Awlaki was killed.  Wouldn't Obama have put him at the top of the Hit List?
It is odd that we can have a secret meeting by Administration people where American citizens are determined to be worthy of being killed but are not allowed to have similarly situated people unable to be tried openly by military commission.  It is this confusion and lack of certitude that will be dangerous to America.
The 9/11 attacks came because our prior posture toward the Muslim terrorists was ambiguous and confused. It went back to the time of Jimmy Carter when the American Ambassador was kidnapped and murdered in Afghanistan and we did nothing.  After that the Afghan government and Russians conspired for a Russian takeover which lasted until near the collapse of the Soviet Empire in 1989. The Muslims during that time appreciated the help we gave them in Afghanistan but pushed back in other areas. Under Reagan when we had our Marines blown up in Lebanon and our response was to flee. We were attacked in other areas such as a German night club and TWA flight in 1986, Pan American bombing in 1988.  The attacks continued into the 1990s at our embassies and even in the homeland with the first bombing of the World Trade Center in 1993. Our response to all this was best described as feeble. In some instances we brought the terrorists into federal court and tried them.
9/11 woke us up. We got serious and invaded two countries and put 1% of our country on a military footing and sent a clear message to terrorists that until this war is over if we think you have evil intents against America off to Guantanamo you go. The innocent and guilty were sent there and many of such will never leave. Our message was a strong one. We will not tolerate terrorist attacks on America.
We had none since 9/11. Now that we have had another one our message has again become muddied. We're back to cuddling them in the federal court system. The Joker case will end up costing Boston many millions, will shut down parts of the city, will turn it into an armed camp and somewhat of a circus if the Joker gets the right lawyers and agrees to push this which my guess is he will (unless he is really afraid of the death penalty like Martorano and Flemmi who liked to kill people but whose legs shook like palm branches in a hurricane at the thought of their own demise).
Obama will be seen by our enemies as irresolute and weak. Up to this point they wondered. It's too bad he and his advisers have forgotten what history has taught us.