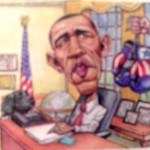 President Obama spoke on Friday about the downing of the Malaysian airline in which two less than three hundred persons were murdered. It was done by a Russian missile which was fired from Russia, or right over the Ukrainian border with Russia, by Russian operatives. The plane came down in pieces over Eastern Ukraine. The scene of the carnage is spread upwards of five miles in length over Ukrainian farm land and wheat fields.
Yesterday President Obama said: "Evidence must not be tampered with. Investigators need to access the crash site"
He is doing that because as he said: "there has to be a credible international investigation into what happened."  It is clear what the president of the United States is demanding.  Now to my way of thinking that is drawing a red line. 
Despite this the evidence is being tampered with and the investigators are not getting the necessary access. It is reported: "the first group of international investigators on the scene were involved in a tense standoff with the armed separatists who control the crash site at Grabovo. A unit of heavily armed rebels blocked the 30-strong team from the Organisation for Security and Co-operation in Europe (OSCE), cordoning off a large part of the crash site. The inspectors retreated after an hour-long standoff, having been unable to gain access. They were sent on their way by warning shots fired by the rebel unit commander."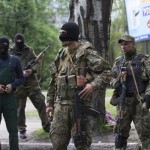 It is also reported that: "Ukrainian rebels in mis-matched uniforms, who patrolled with guns and posed for photos holding children's toys and other personal effects. Carry-on bags and backpacks lay open, pillaged by looters."
The president of the United States has demanded the site of the crash be left undisturbed and investigators be given access. The site of the crash is in Ukraine. The Ukrainian government is willing to give access to the site  A small group of armed rebels have control over it and refuse to give access.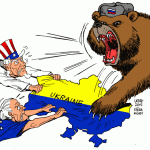 Obama now has to back up his words. Failure to do so is totally inexcusable. I know of no other time in American history when a president made a demand that has been rejected and the president has backed down. Obama has had mud thrown in his face by a bunch of bandits. His face is our face as Americans. This must not stand.
We know the rest of the world has made the same demand as Obama but that matters not. He has put the United States prestige on the line. What other nations or the United Nations decide to do or not to do does not matter. Obama has laid down a red line. It has been crossed. The world is watching. The American people are watching.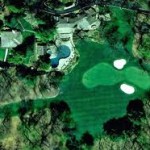 Where is Obama? He's not in the situation room overseeing the preparation for the immediate insourcing of our Special Forces where he should be. He is off at Camp David with his family taking what one paper described as: "a rare woodland getaway: a weekend at the presidential mountaintop retreat of Camp David."
Meanwhile many of the bodies of the victims which include up to 80 children lie spread around the Ukrainian fields, evidence of the depravity of those who brought down the airline is being tampered with, and those responsible for the tragedy are in control of the evidence field.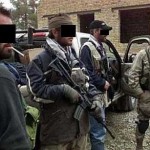 I hope by the time I post this Saturday morning that American special forces are inserted into action in Ukraine at the request of the Ukrainian government for the limited purpose of securing the site and keeping it secure for a long as necessary. As they are airborne with the necessary support equipment, we should advise Russia that according to international law the site of the crash is a crime scene and we are obligated to go in to secure it.
There is a danger Russia might come after our forces. There are some things that you have no choice but to do and this is one of them. If Russia does attack our troops we will do all in our power to repel them. I put my money on them yelling and shouting but doing nothing else. Our failure to act forcefully and immediately will severely diminish the standing of our country in the eyes of the world.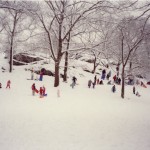 As a kid growing up in the inner city I learned you have to back up your words. I usually followed Teddy Roosevelt's advise and spoke softly preferring not to be in fights. But if I told someone not to do something and they said they planned to do it I would dare them to try. If they then did it I'd have to take them on. Sometimes I'd win, other times I'd lose. But I knew you couldn't dare someone and do nothing if you wanted to have any respect. It was respect that kept one safe.
Too bad Obama didn't learn this basic truth. Too bad for America. Too bad for the world.