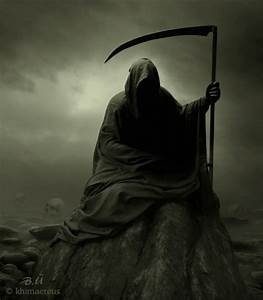 He is absent during the greatest pandemic to hit the United States in a century. He has no conception of leadership. He has done everything to convince the American folk that they are not being infected in record numbers. He has convinced his friendly governors to care more about him than the people who put him into office. He refuses to socially distance or wear masks. He has made America the laughing stock of the world as its rate of coronavirus infections keep climbing while the rest of the world other than a few countries you can count on the fingers of one hand take control of their problems. He has taken the country once noted for its scientific and medical advances and turned it into a third-world backward country. He has shown himself to be the fool he has always been and has set the country back in race relations over fifty years. He has made the world a much more dangerous place by refusing to look beyond our borders to our traditional allies to work together in a common endeavor. He has turned our Center for Disease Control into a Center for Damage Control where the scientist are afraid to speak out to protect the people from diseases.
The United States has the ignominious distinction of leading the world in coronovirus cases and deaths, far outstripping other countries. Rather than improving it is getting worse. The word out of the Oval Office is that we are doing a wonderful job in combating it. There they are – the dismal statistics staring people in the face – the increase in cases, hospitalizations and deaths – and they believe he is doing a good job when it consists of him pretending it does not exist.
There are some who read this who will believe we are doing just fine. They used to compare us to Europe which have seen their cases rise, level off and decline rapidly. They no longer do so because our cases have risen, leveled off and are going up rather than down like most normal nations.
We used to hear that the problem with the virus was that it was a Northeast one and the rest of the nation was just fine as if the virus would be confined to a certain area of the country. Now we see it is spread far and wide throughout the country . What do these Trump apologists say now?  They used to discourage the use of masks which are now universally praised as being able to stay the spread of the virus. What do these Trump apologists say now?
Never in my life have I experienced dealing with people who are so wrong who fail to admit it. They'll persist in saying the problem is in the Northeast and masks and social distancing are not important.
Here are the facts: American cases 2 million three hundred forty nine thousand cases – 121,300 deaths. Didn't the Trump apologists tell us not too worry because this was not going to get any more worse than the flu? Or was it auto accidents? Or was it both combined? Or was it the whole thing was a Democratic hoax?
Northeast, New Cases: Wednesday to Tuesday: New York, 3,943; New Jersey, 2,031; Massachusetts, 1,288; and Connecticut, 470.
South and Southeast:  New Cases: Wednesday to Tuesday: Arizona, 17,255; Florida, 20,784; California, 26,058; and Texas. 24035.
Needless to say the same people who believe he is doing a banged up job are those who also are pleased that he recognizes climate change is also a big hoax. Where ever did they come from?