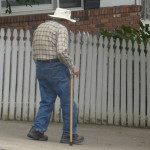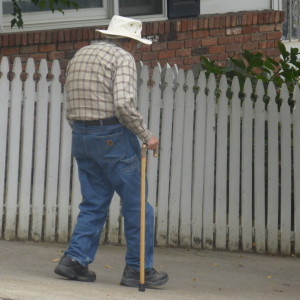 The case involving John J. O'Brien concerns the scandal that never happened. It began with a media report that the O'Brien filled positions in the probation department with people who were politically connected. The beginning of the end for O'Brien came with a federal racketeering indictment.
The words of the federal indictment, here, charging him with mail fraud stated that he and his co-defendants:
"having devised                . . . a scheme . . . to defraud, and for obtaining money and property by means of materially false and fraudulent pretenses  . . .  did cause to be placed in the post office . . . any matter and thing whatever to be sent and delivered by the Postal Service . . . for the purposes of executing . . . such scheme and artifice to defraud , . . . did (1) cause those individuals set forth below to be hired and promoted when they were not the most qualified candidate; (2) provide materially false  documents to the CJAM to make it appear that those individuals were the most qualified candidates and were hired pursuant to a merit based system; and (3) use the United States Post Office . . . to deliver rejection letters to other unsuccessful candidates. . . . "
Throwing aside the legal mumbo jumbo, some of which I left out, what the indictment alleges and the trial showed after three months was that O'Brien hired around a couple of dozen people for jobs, maybe a little more or less, who although qualified "were not the most qualified candidates." Some of those hired seemed to be of questionable validity but even those that stuck around seemed to have done a good job.
All of these less than most qualified candidates were tracked back to other people pushing for them to get jobs. Some were recommended by the President of the Senate, others by members of the Senate, or of the judiciary, or of the House of Representative, and by one of O'Brien's co-defendants. None of those involved in putting up and pushing the candidates did wrong: as the judge, the prosecutor, and most Americans seem to know that patronage is not a crime.
The fraud is not against the public you might note. It is against the CJAM (the chief judge for administration and management, Robert Mulligan) who apparently suggested despite having spent 33 years in the court system he had no idea some of O'Brien's hires were done to please those who controlled his budget. Anyone who has been in a courtroom waiting for his case to be called and seeing a politically powerful state politician walk in can bet his bottom dollar the pols case will be called first. If you know anything about judges, you have to be certain that one thing uppermost in their minds is when will they get their next raise.
Now guess how the judges get raises? And I'm not just talking about the state judges. Both state and federal get them by cozying up to the legislators. So as sure as I need electricity to get on the internet, you can be sure Mulligan was constantly interested in pleasing the law makers and pleading with them to get a raise. When I heard of Mulligan's surprise that some of the people O'Brien hired were not the "most qualified" but had sponsors in the Legislature I could only think of Captain Louis Renault's discovery of gambling at Rick's Café Américain,
John O'Brien, who I have never met nor even heard of before this case began, is around 57 years of age. He led a spotless life. He played football at Boston College and spent his career working in probation. He did not sell any jobs; he thought everything he was doing was right.
He's now a convicted felon. What penalty will he face for playing the game of patronage in a manner offensive to the U.S. prosecutor? This prosecutor's office is heartless; remember it recommended 10 years in prison to Catherine Greig who also was in her fifties and her only crime was being Whitey Bulger's girlfriend. Although it found one when it came to a Congressman's wife involved in a money scheme. It recommended no time. Patronage anyone?
The other day we were hit with an article saying that O'Brien had ruined the probation department and the public suffered. Unlike that author, I've worked in the system and with many probation officers. They are dedicated individuals and work hard no matter who is commissioner. My gut told me the one or two bits of anecdotal evidence he put out did not tell the true story.
It seemed to me that there had to be an objective way to determine whether O'Brien did do damage the people of Massachusetts by his actions. The job of the probation officer is to help those who have been in trouble stay out of trouble. It's a frustrating job. The best probation officers I found were those that had the sense of the criminal; those from the streets who grew up with people like those they were working with. People with many academic degrees were unlikely to have the wherewithal to do the best job. Former alcoholics or drug users who turned their lives around were much better even though not "the most qualified."
I knew O'Brien was probation commissioner from 1998 to 2010. I thought if the probation officers had not been doing their jobs under him it would show in the state's crime statistics. I found a chart showing them. Violent crimes in 1998 were 38,192, property crimes 173,011. In 2010 they were 30,737 violent, 154,496 property. In 2012 they continued to fall under the people O'Brien had put into probation positions to 26,953 and 143,089.
Between 1998 and 2010 violent crime is down 19.52%; property crime 10.70%; between 1998 and 2012 violent crime is down 29.43% and property crime 17.29%. Where then is the damage caused by O'Brien playing the political game?
O'Brien has no criminal record; O'Brien took no money; Under O'Brien's leadership the probation department did its work quite well in reducing crime. Where there is no harm there is no foul. Imprisoning O'Brien will be a mockery of justice.