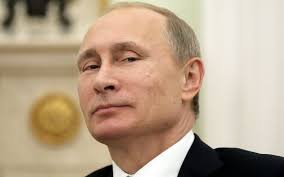 I pointed out how D.Trump's use of language puts him in the company of the most vile leaders who ever existed. Unlike Stalin who attached the label "enemies of the people" to the kulaks and other opponents of his rule;  or Hitler who attached it to the Jews and then the others he decided to vilify and exterminate, D.Trump knows he cannot use it to denounce a specific group as he tried doing with Muslims.
That is because a free press will rise up and publicize and condemn such an act. He is forced to first attack the core of the American experience —  one of the major things that has kept us free – –  a thing that some have said is more important than the three branches of government, the Fourth Estate.
Edmund Burke said: "that there were three Estates in Parliament, but in the Reporters Gallery yonder, there sat a fourth Estate more important by far than they all." The article that contained Burke's statement started off: "The fourth estate is a term that positions the press (newspapers) as a fourth branch of government and one that is important to a functioning democracy."
Lenin, Stalin, Hitler, Mao, and Pol Pot had no worries about free press having suppressed it. For D.Trump to gain the true ascendancy he seeks which is to rule without any opposition he understands what stands between that goal, the destruction of a democratic state, and his absolute Stalin-like control is the Fourth Estate. Which explains in part his tremendous fondness for Vladimir Putin who understood this and quickly destroyed all vestiges of a free press in Russia.
D.Trump is on a path to do this with his adjective "fake" before true news and his use of "failing" to attack some of the news media. How soon will it be before he starts using more degrading adjectives or malign metaphors? On February 24 he tweeted "FAKE NEWS media knowingly doesn't tell the truth. A great danger to our country. The failing @nytimes has become a joke. Likewise @CNN. Sad!" (my emphasis) 
Fortunately, unlike in Russia with its long history of dictators and the media's cringing before the state, America's long history of democracy and support of the free press (as opposed to government controlled or lackey press) will prove to be more difficult to suppress. How then does D.Trump reach his goal of silencing the media so that there are no voices raised against him? The first step, is as he is undertaking, is to make the American people distrust the one group that can stop his total take over.
(2)  Fragility of American Democracy:
I noted how reading the words "America is not burdened with the history of tyranny and totalitarianism that haunts Russia. We have a 229-year record of success with constitutional democracy that should outlast the Trump era" compelled me to write.
Our history is not as successful as you may believe. We have been fortunate because all our previous presidents were imbued with a sense of public service and an understanding of our system and willing to operate according to the ideals set in our Constitution. Keep in mind D.Trump never performed an act of public service in his life.
When emergencies came prior presidents kept the onerous deprivation of rights they placed on the people only for the minimum time necessary to achieve their object. What if a president decided not to restore civil rights which he suspended but kept them on until the duration of the emergency which is endless?
Since 2001 we have been engaged in a War on Terror. Part of that war has been our battles in Afghanistan that began in 2001 which makes this our longest ground war ever. It, like the debacle in Iraq that followed, are only part of the War on Terror. Understand the significance of that? The war will never end. D.Trump's stirring up the bowl of hysteria in the U.S. over a practically non-existent threat from Muslims will only heighten it.
Any emergency that might be declared will have no end. The measures put into effect during that emergency will give the right type of president, such as D.Trump who so admires V.Putin, the ability to rule like him under the guise of this endless emergency.
In a national emergency the first aim will be to go after "the enemies of the American people." These are the media outlets, unlike Fox News, that do not cower before D.Trump. He knows if he can silence the media not controlled or in league with him then only one voice will be heard. It will not be the voice of a democracy. It will be that of Big Brother D.Trump. Democracy will in all effect have disappear.
Who could stand up against it? Congress, already has crawled before D.Trump and as he grows in strength it becomes more enfeebled. The courts — you mean those so-called judges. True though it may be that President Andrew Jackson in the dispute involving the Cherokees never said: "[Supreme Court Chief Justice] John Marshall has made his decision, now let him enforce it.," as Horace Greeley suggested, the expression reminded Americans that the Supreme Court and all other federal courts depend upon the executive branch to enforce their orders. The so-called judges can write until they are blue in the face but nothing they order will come about if D.Trump decides otherwise.