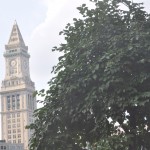 J.W. Carney, Jr. and Hank Brennan are not reckless lawyers. They are not about to go out on the limb with assertions that they cannot support. I'm trying to figure out what line of reasoning they are going to use to justify Whitey's claim of immunity along with his claim that he is not an informant.
Rather than doing as the prosecutors have done which is to say Whitey's claim he was not an informant "is contradicted by over 20 years of records and judicial opinions" or that it "is both strange and unsubstantiated" and ignoring it, I'm going to assume it has merit. I do this in part because the 20 years of FBI records have been found to be totally untrustworthy by the same judges who used them in their opinions. I think we should study them knowing they are part fiction, closely examine the situation outside the records it in light of what we know, and come up with independent answers.
I have to ask how then can Whitey not be an informant but still have arrived at a deal with O'Sullivan that he would not be prosecuted for any of his crimes. I'm not saying I believe or disbelieve any of Carney's claims, I'm just trying to figure how he's going to squeeze both of them into the same basket.
The basis for believing Whitey was an informant is the FBI records that have him listed as one and includes information he allegedly provided the FBI. But we also know Whitey had no access to the FBI files. He never signed any papers agreeing to be an informant. There is no evidence he knew he was listed as an informant. There is no evidence he knew the information he was giving to Connolly was being reduced to writing.
According to FBI files when asked once if the FBI could take his photograph, he said no; and when asked whether he would take a lie detector test he again said no. Doesn't sound like he's being handled by the FBI but rather the other way around. But then again we've been told that any relationship between the truth and FBI files is purely coincidental. That's one of the great difficulties in this matter, the FBI records are self-serving, unverifiable and unreliable .
We know the basis for Whitey's claim he was not an informant. He says his deal with Connolly was to pay him for information. The prosecution has noted Whitey's "admissions regarding his payments to Connolly have occurred in recorded jail calls . . . " Whitey will admit is that he talked with Connolly to get information and say he gave him general information about what was going on which was little no more than street level gossip, nothing that was specific or caused anyone to be charged with a crime.
That was why Whitey was so confident no one would believe he was an informant. It wasn't as so many say that he figured because of his status as a top gangster it was inconceivable he'd be informing. Other top gangster in the Mafia had turned state's evidence. It was that he had given no information that put anyone in jeopardy. There was no trail back to him. The Mafia in Boston or any other potential enemy could not show that Whitey had information which the feds ended up having.
Connolly always had difficulty coming up with substantial information that he could say Whitey gave him to justify keeping Whitey as an informant. He seemed always to return to the two or three times that he said Whitey gave  information when it appeared a cop was in danger which information he'd say saved the cop's life. Whitey may or may not own up to that but a person saving a cop from being killed is not considered an informant.
What we do know is there was a continual dispute in the FBI Boston office concerning Whitey's value to the FBI. Robert Fitzgerald, the Boston ASAC who arrived in Boston in 1981 suggests that he went through Whitey's files and found nothing of value. He wanted to close him out. I'm not a Fitzgerald fan and find difficulty with most he has written but he had to have a basis for making this conclusion. Other agents have said the same thing about Whitey that his information was worthless.
How could he be a Top Echelon Informant and be providing information that some considered of no value? The only thing that seems to square with this is that Whitey did not give information. He was not a legitimate informant but an FBI book informant, carried on the books without his knowledge so that the agent could get credit for him.
But consider this, what does it mean when a more informed view of the evidence begins to show Whitey was not an informant after all. Does it diminishes Connolly's status as an FBI agent or enhance it because he was covering for Stevie Flemmi the real, admitted informant. It certainly undermines a guy like Martorano who justifies his informing by saying "you can't rat on a rat."  It turns all the books about Whitey into fairy tales.
It makes Whitey into a stand-up guy. The one guy who didn't rat anyone out. The one guy willing to do the time for his crime. He becomes the Professor Moriarty of non-fiction.
I'll go on tomorrow when I move on to a consideration of what it means to be an informant.