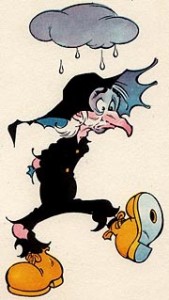 I guess we have to change the old saying, "In like Flynn."
It is amazing though that a three star general could betray his country in the manner Flynn has done by lying to the vice president about his conversation with the Russian ambassador, Why would he do that? Remember Obama fired Flynn. Yet, Trump had no problem appointing him to the highest position in intelligence in his office.
Why did Flynn lie to the media when asked if he talked about sanctions with the Russian ambassador?
Why did Trump continue to keep him in this highly sensitive position for over a month after being warned by the acting attorney general that he had lied and the Russians knew it so his would be subject to blackmail?
On Tuesday morning Kellyanne Conway said that his misleading the vice president was unsustainable in an interview with Matt Lauer. She was then asked if that is the case why didn't Trump act one month ago when he first learned that information. From that we get confirmation that in fact Flynn lied to Pence and that Trump knew this a month before but he nevertheless continued to include Flynn as part of his administration. It was only when the information became public that Flynn was out!
I suppose there are some who hope the information would not have become public and will blame the people who released the information for doing it. There will be others who will come up with come convoluted explanation as suggesting Trump did not believe the information when he first received it so he gave Flynn the benefit of the doubt. There will always be the apologists for Trump no matter what he does but the fact remains that he let Flynn stay in a top security position when he knew he had an illicit relationship with the Russian ambassador. Why illicit? It had to be or he would not have lied about it.
Not only that the information that he conveyed must be substantial and not merely the mention of the word since I am sure if it were not then Trump would have fought back and shown it was not of any significance.
What's worse is that when Trump was on the plane with the Japanese premier heading to Florida last Friday he was asked about Flynn having a conversation with the Russian ambassador before he was sworn in that included a discussion of sanctions. Trump answered that he did not know about that. Are we to believe that he was not told by his staff a month ago after Kellyanne confirmed it? If not, then we must conclude Trump was fabricating at that point.
Maybe it all goes back to the attitude expressed last Sunday by Stephen Miller the White House Policy Adviser who said: "Our opponents, the media and the whole world will soon see as we begin to take further actions, that the powers of the president to protect our country are very substantial and will not be questioned . . . ."
If that does not sound like the ominous and frightening words that one would hear in a dictatorship tell me what does. As you know anything can be disguised under the heading "protect our country" and if the White House thinks by merely floating those words before any action it plans to take means those actions "will not be questioned" then Trump has thrown out our democracy with the baby water.
Could one not argue that the Bill of Rights is an impediment to the president's ability to "protect our country." Will it soon be necessary to do away with the election process "to protect our country"and make Trump president for life? Who would dare question that?
Perhaps he can then resurrect the expression "In like Flynn" and appoint Flynn as Head of the Ministry of Truth.