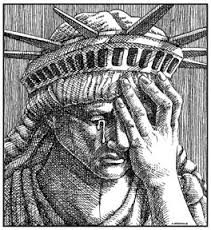 I ran into this lawyer over the weekend. He doesn't do any criminal work. I asked him if he wanted to hear about an outrageous case. He indicated a willingness to hear my rant so I told him about the case against Timmy Flaherty.  I showed him the indictment which he read.
He listened, read, and asked a few question, and said, "it is outrageous."
I said, "I don't understand how Ortiz's office could bring such a case."
You could have knocked me on the floor with a feather when he said: "I don't understand how they couldn't."
I explained how in Massachusetts we have the law that allows attorneys to try to work out an accord and satisfaction with a witness. That involves contacting a witness and seeing if the case can be settled and coming to an agreed amount to do that. I said that is all Flaherty did. There was nothing wrong with what he did except he didn't file the paper work with the court. He figured once the victim took the money it was just as easy for the victim not to show up in court and the case would be dismissed which would have been the same result had he filed the paper work.
The lawyer listened and said he agreed with that.
I said, "well why don't you think that is outrageous that they indicted him?
He responded by telling me I was talking about what happens in the state. The federal officials also have responsibilities under the federal laws. He pointed out that the charge did not involve anything involving the payment of money that I was talking about. It involved an act which interfered with what the federal government was trying to do.
He went on. "Look, Flaherty's client already has had trouble with the feds. Here, it says he's been federally convicted for interfering with a flight crew. He's on supervised release, whatever that is. Now the feds hear about him beating up a guy and calling him "You little Mulsim . . . you f-ing terrorist." I'd think they would have been remiss had they not wanted to look into what happened."
I said I knew that and that was what the settlement in the case was about.
He went on: "That's where you are wrong. That's what the state case is about. The feds were investigating whether Flaherty's client violated that federal statute, the federal hate crimes law. That's totally different from the assault case. They wanted to talk to the victim and find out exactly what happened to see if they should charge Flaherty's client. I can understand him telling his client not to show up in state court because of what you said; but, look he told the victim who asked him what to do when a woman from the feds called "to blow her off" and not to call the FBI agent back. That looks to me like interference with a federal investigation."
We went back and forth for a bit. I said I thought the federal investigation was not in good faith; he responded I could not know that since they take hate crimes very seriously. He reminded me that I always told him the federals do take themselves quite seriously and knowing that, it is important that when involved in dealing with them you have to treat the matter the same way.
We then went on to other matters one being a discussion of whether Boys in the Boat is as good as people say. We both agreed that their win at the Olympics was not a big deal especially since U.S. teams had won the rowing event before and they were all white guys which would not have bothered Hitler. We both thought the only important American win at Hitler's 1936 Olympics was Jesse Owens's wins. Jesse was from a group Hitler considered less than equal to the German people. His wins were a slap in his face.
Later, thinking about my talk I realized I had been looking at Timmy's case from a state point of view rather than a federal one. I understand why the federals could have been upset. For the first time I saw that a jury could actually find Flaherty had committed that crime.
I'm sure Flaherty has already lost a lot of sleep. He should not lose his livelihood over this mistake. The point has been made. I hope now that calmer heads prevail and the big picture is taken into account that no crime was contemplated or intended.
This is a matter that should be settled between the parties short of a trial or a conviction. Flaherty erred and caused a great misunderstanding. He was too busy with his cases not to recognize the cavalier approach he took to the federal request was wrong. No harm has been done. The federals have made their point. It is time for some real justice.