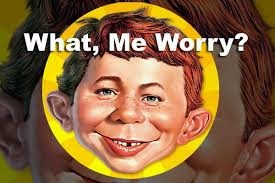 My friend Ed called. He asked me if I knew what was in the Democratic Covid-19 relief package and pointed out some of the things that had nothing whatever to do with Covid-19. I agreed with him that it was one of those pieces of legislation where everything but the kitchen sink was thrown into it. I then told him how I read a little about it – it was about unemployment insurance – and what I read noted that there was a cut off in unemployment benefits for those making more than $150,000  income a year. I asked why is a person making close to that figure getting unemployment?
We talked for a bit and I noted that he keeps complaining about the Democratic package but we have to look at the Republican package that passed last year. That was hardly different than the one that went through this year although it was more business friendly than the present give away. Trump signed a two trillion dollar bailout of which $500 billion were loans to industries, $50 billion went to big airlines and the hospital industry is getting what it asked for — $100 billion in rescue. Other large amounts went to hotels and Amtrac.
So it is really not that the Democrats are loading up the bill for their favorite folk to the detriment of the Republicans; it is that both parties look upon the U.S. taxpayer as a leprechaun would look at a pot of gold at the end of the rainbow. Our members of Congress whether from Blue or Red states greedily grab whatever they can . It must the the nature of the beast – didn't Mark Twain say something to the effect that America can take a sigh of relief when Congress takes a recess. It must be in the nature of the beast to gobble up as much as one can when the feeding is good.
Of course none of this would happen if folks cared for the general public – Tip O'Neill correctly noted that "all politics is local" – that meant you took care of the folks at home – forget what's best for the nation and you got a job for life.
I suppose you've heard of the Bridge to Nowhere. That was a a bridge as long as the Golden Gate Bridge that was to be built higher than the Brooklyn Bridge to an island on which lived 50 people and had a small airport. It was a Republican proposal that was going to cost just about 400 million. Another 25 million was to be used to build a road to connect the bridge to another part of the island. Eventually the uproar over the funding cancelled the bridge but the road was built which was called the Road to Nowhere since no one uses it.
One of the major sponsors of the bridge back in 2006 was Alaska Republican Representative Don Young. I suppose you would expect his career to be short lived given this gaffe. Surely the home folk would decide enough is enough and this wasteful expenditure of money must cease. After all, he is a Republican who is all for avoiding waste and small government.
So I was curious to try to find out what Don Young is doing now. I should have guessed. Young is currently the longest serving member of Congress, as well as the last remaining member who has been in office since the Nixon Administration. So much for the people really caring.
I cannot get myself to care about anything Congress spends. There is no one there on either side who will not reach in the cookie jar and extract as much as he or she can. Alfred E. Neuman had it right with his slogan: "What Me Worry!" No wonder I wrote his name in 2016 for president. He would have been better than either of those offered by the major parties.