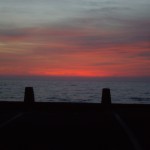 I had another post all set to go for today until I read on the internet the NY Times lead story.  Having been a prosecutor for over 20 years I thought what I read was quite disturbing.
Over 300 prosecutor's offices have teamed up with collection agencies and big businesses to go after people who have written bad checks.  The collection agencies are given permission by a district attorney to use their stationery.  The letters suggest that unless the person pay the money they will be prosecuted for a crime.  Also, the letters tell the person to avoid prosecution they must enroll in some type of money management class that'll cost them $150.00
One woman who bounced a $47.95 check to Wal-Mart received a letter on district attorney stationery stating that she had to pay $280.05 or she could be jailed for up to a year.  None of these bad checks incidents have been looked at by the district attorneys who claim they are too busy to do that.   The letter itself misrepresents the identity of the sender since it is sent by a collection agency without any input from the district attorney as to that person.  It deceives the recipient by stating :"you have been accused of violating California Penal Code 476a" when in fact that never happened.  No one accused anyone of violating that law.  All that has happened is the businesses routinely send their lists of bad checks to the collection agency.  No business told the district attorney's that the writer intended to defraud them.
The California law reads:  "Any person who  . .  . willfully, with intent to defraud, [gives a check] . . . knowing at the time of making . . . [the person] had not sufficient funds [to pay the check] . . . "    It is difficult to show an "intent to defraud."  Many people bounce checks believing they have the funds to cover them.  It is also a serious matter to tell a person he or she has been accused of a crime when that has not occurred.
The letter also deceives a person into what is necessary to straighten out the problem here the $47.95 check was increased by an item fee of $2.10, and administration fee of $50.00 and a financial accounting class fee of $180.00.  The district attorneys without any right on their own behalf to impose punishment for crimes, that is a judicial function, allow collection agencies to do so in their names.
In effect we have district attorneys and collections agencies and big businesses like Wal-Mart entering into a conspiracy to defraud people.  They tell people the district attorney is considering charging them with a crime even though the person may be innocent (when the DA's office knows nothing about the case)  and the only way to escape punishment (county jail or prison) is to pay an extortionate amount which is not determined by any court but by a collection agency.  These basic misrepresentations are sent through the mail to fool and scare hundreds of thousands of people.
I thought the job of a prosecutor was to protect people from being ripped off.  It is only the legitimate people who are frightened by the thought of being accused of a crime who will be affected by these letters.  The real criminal will throw them in the trash.  Everyone knows this.  This is an attempt to threaten criminal action against those least able to help themselves.  The most vulnerable.  And to make it worse, prosecutors are participating in it and receiving a kick back.  The correct process to collect on most debts is in civil court, not through the misuse of the criminal system.
You've all heard me talk about how Whitey Bulger, Stevie Flemmi, John Connolly and others were charged with Racketeering Conspiracy which I call the RICO statute. The penalty for violating RICO is twenty years under 18 USC § 1963.  It was originally designed to go after the organized criminal types.
In March of this year John J. O'Brien, Elizabeth V. Taveres and William H. Burke, III were charged with a RICO offense.  They are alleged to have combined together to violate Title 18, USC § 1341 and 1342.  What those sections refer to are using the Postal Services to send letters out making material misrepresentations.  In this case they sent rejection letters out to people who were unsuccessful candidates for probation jobs stating that they hired another person rather than that candidate.  The U.S. Attorney, in this case Fred Wyshak, decided that they did not hire the most qualified candidates so they are facing 20 years in prison.
The district attorney/collection agency/big business scheme is shown in another example from the NY Times article.  "A letter signed by the Santa Clara County district attorney . . . informed Kathy Pepper that the "bad check restitution program" would allow her to avoid "the possibility of further action against the accused by the District Attorney's Office."   Petrified, Ms. Pepper agreed to pay $170 for a class and another $25 to reschedule the class last year after accidentally writing a $68 check in the midst of a divorce last year that upended her finances."
Is this what we want our prosecutors to do?  Do we like it when the people who accidentally write a bad check are petrified?  It seems to me that if these probation officers can be charged with RICO violation for using the mails to tell people they didn't get a job, the district attorneys, collection agencies and big businesses who are using the mails pretending the district attorney is telling them they are accused of a crime when it never happened and demanding the people pay a sum of money far beyond what they owe or they'll go to jail puts them in the same boat as the probation officers.