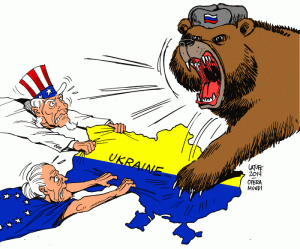 There's hardly a man alive who knows that the big chief of the Prevavicators is Donald Trump. A man well experienced in living in an alternative reality. Some suggest he is delusional but that would be underestimating him. He is just a well versed liar. Latest examples that the terrorist attacks are not being reported and the murder rate in the United States is at its highest levels.
He's piling lie upon lie as quickly as the members of that old tribe built the Tower of Babel. You know what happened to that. The most recent was a tweet on February 8 calling the use of the courts to review his banning of Muslims "Politics." Somehow he thinks he is a tsar. Sometimes I think he is a reincarnation of Tsar Nicholas II and you know what happened to him.
I did not know another chief of the I received an email that read: "I am convinced Trump is trying to get Kraft's ring back." That was it but attached to it was an interview Kraft gave with Fox (as you would expect) the alternative news cable network. As you know Kraft supports Trump. If he didn't he would not have been interviewed by Fox.