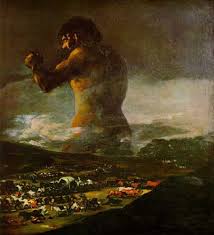 We have 1 weeks and 2 days and we will, as Mike Pence said, "largely have this coronavirus epidemic behind us." 
Trump having now gone the herd immunity approach is urging every state to give their people freedom.  Some people in the United States have a warped idea of freedom. They believe it means they can do whatever they want. So they pick up their silly guns and stand in front of state houses asking that they be allowed to wander around freely without masks and without practicing social distancing and to gather wherever they please.
Trump is for this. He presses the people to do this. He though takes precautions that anyone who comes near him must be tested, the people in his office must wear masks, many of them are tested daily. Trump says he must be protected but has no concern for others urging them to do what is dangerous for them.
As for freedom, you don't see these people protesting speed limits. Isn't that a government restriction? Nor do they protest other laws governing operation of their vehicles such as not running red lights, wearing helmets on motor cycles, paying insurance and registration fees.  Why shouldn't I in a free country just be able to take a car and drive it as I see fit.