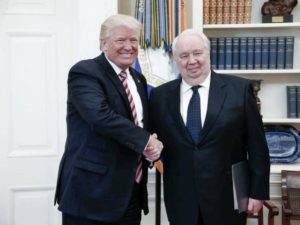 Col.Ralph Peters wrote
"March 1st, I informed Fox that I would not renew my contract. The purpose of this message to all of you is twofold:
First, I must thank each of you for the cooperation and support you've shown me over the years. Those working off-camera, the bookers and producers, don't often get the recognition you deserve, but I want you to know that I have always appreciated the challenges you face and the skill with which you master them.
Second, I feel compelled to explain why I have to leave. Four decades ago, I took an oath as a newly commissioned officer. I swore to "support and defend the Constitution," and that oath did not expire when I took off my uniform. Today, I feel that Fox News is assaulting our constitutional order and the rule of law, while fostering corrosive and unjustified paranoia among viewers. Over my decade with Fox, I long was proud of the association. Now I am ashamed.