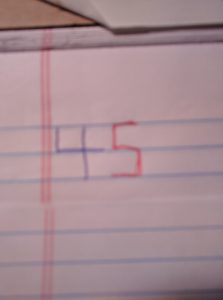 You heard I suppose of Nostradamus. He was able to look into the future to tell of future events. Some say he predicted the present troubles.
The Greeks had Cassandra who also is said to have that ability to see the future. Some Christians have he Bible, The book of Revelations is supposed to have symbols if correctly interpreted tell of the anti-Christ and other future supernatural events.
Then there is numerology. This is defined as "The branch of knowledge that deals with the occult significance of numbers." How do numbers foretell events? Many believe there are hidden significance in them.
Events in Charlottesville made me recall driving through a small town in Florida earlier this year. I was on one of those side routes having tired of the madness on the interstate. I saw a small shop advertising "Real Southern Lunches" so I stopped. When I went inside I was the only customer making me question my decision. The place looked sparkling clean so I stayed.
Talking to the waitress who seemed to relish some company she told me she believed a number could tell much about a person. She told me she had a gift of being able to manipulate numbers to do that. She went on and on about it, strange words coming from a normal looking person.