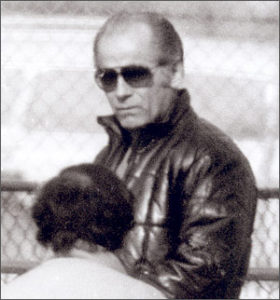 I'm moving on through my book about Whitey. I've been fooling around with the introduction to it. It runs about 2,000 words so those who have the time might want to read it. If you have any comments, corrections, or additions let me know.
Introduction to The Great Whitey Myth
Roger Wheeler left his country club in Tulsa, Oklahoma, on May 27, 1981, having completed a friendly round of golf. He walked toward his automobile parked in the lot. Another car parked in the lot contained two men, John Martorano and Joseph McDonald. Both me were fugitives from justice hiding out in Florida. They had flown into Tulsa a couple of days earlier.
They were there to murder Wheeler. They had been paid fifty thousand dollars by John Callahan to kill him. Callahan had been the former president of a business owned by Wheeler. He and Martorano were friends. Callahan knew of Martorano's reputation as a stone killer. Callahan told Martorano he had been trying to buy the business from Wheeler but they couldn't come to terms. Putting Wheeler out of the way would enable him to buy the business from Wheeler's widow.