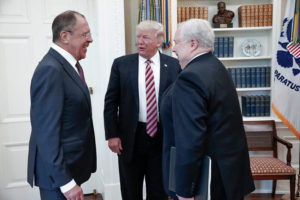 Yesterday as my correction notes, as I occasionally do, I confused a name and wrote out one in place of the other. It's something that happens. I'd prefer that it not but it does  especially when my editors are tired.
It reminds me of the time when I was cross-examining a witness in an arson case. He was presenting an alibi for the defendant suggesting that he remembered something because the day before he drove to Saratoga to watch the horse races. The Saratogo Race Track is in Saratoga Springs, NY.
Not being much of a horse racing fan I never heard of Saratoga. What I thought he said was he went to Sarasota. I knew Sarasota was in Florida. So I jumped into my examination asking "are you telling the jury you drove to Sarasota just to go to the track?" He'd say "Saratoga." I heard Sarasota. I repeated the question adding emphasis to it while looking at the jury to show my utter disbelief in his statement. He'd say "Saratoga." I'd hear Sarasota. This went back and forth for a bit. I'm not sure what the jury thought of my performance but I'm sure it wasn't impressed.