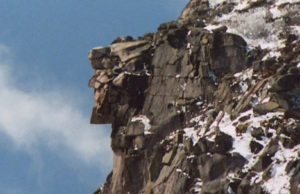 When something so unprecedented in American history happens you have to ask what is behind it. When you look you see nothing. Really, there is nothing behind the attack on the FBI except the Big Lie. There are thousands of FBI agents and not one incident has arisen to support the attacks on it.
So what is the purpose? It is to bring tear down the reputation of these agents so that when the Special Prosecutor produces evidence of the president's involvement with Russia it can be deflected by suggesting it is all part of an illegal coup. It's an old criminal defense counsel ploy, when your client has no defense attack the investigators. We saw it in the Whitey Bulger case. Whitey with all the blood on his hands wasn't the bad guy it was the Government.
What is so stunning about the recent attacks is there have been times in the past when the FBI could have been severely criticized not only in its partnering with top-level criminals but with its many illegalities shown in the Church investigation in 1975 and its findings that in hundreds of shooting by FBI agents not one was wrongful. No organization is perfect but despite its flaws the FBI is not a group of people who one should worry about. And, those comparing it with the KGB are just plainly ignorant rabble rousers.