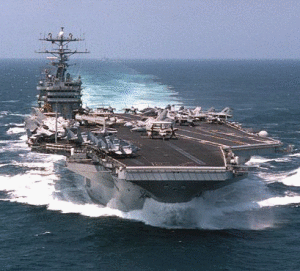 When I was in the Marines I was earning $314.00 a month or a little more than $10.00 a day. It was a lot of money for me at the time especially as I was in Japan some of the time and the cost of items over there was very inexpensive. The rate was 360 yen to a dollar. After the first of the year I would do my taxes and I would always end up owing some money to Uncle Sam. I did not like it because I had few dollars as it was but I wasn't about to claim my dog as a dependant as my gunny sergeant was doing. He told me he had been doing it for years and no one ever bothered him. He belonged to the school that it was all right to do that stuff which I suppose it was until you got caught.
I did think at times when I was serving that I'd have thought being in the service entitled me to some type of deduction; after all, it seemed strange that I had to pay the guy I was working for at the same time he was paying me. I'd do the taxes for the enlisted guys who made much less than I did. They too would have a few of the few dollars they made taken from them.
One day after getting out of the service I knew a person who was friendly with this guy who had a significant income. It was long time ago so I'm not sure I'm remembering right but I think his name was Peter Stuyvesant who was one of the descendants of the original family. One day this person told me how much Stuyvesant paid in taxes which was a multiple of my yearly income. This was back around 1970 when the top tax rate was around 70%. I asked whether he was bothered that he had to pay so much. I was told that he never complained about it and thought that living in this country was worth whatever it cost.
That had a big effect on me. I stopped begrudging paying taxes and after that felt less bad about paying them. I never liked it but most years I had taken out of my pay enough money so that I did not have to pony up around April 15th.  I know some, probably a lot, of the money we pay in taxes is wasted but no matter where one lived there would be taxes and the waste would probably be the same if one lived in a civilized environment and the taxes may be higher.
By historical averages our federal taxes are low. I know for those who seem to be paying to low an amount compared to their income there is a federal alternative tax a person must pay. The idea that all should contribute to the nation's well being in my mind is important. Even if a person only paid ten dollars it is a reminder that all what we take for granted is not cost-free; it is also a reminder that we are all in this venture together.
Imagine, then, my surprise when the other night during the presidential debate she suggested that one reason he will not release his tax return is that he does not pay any federal taxes. As she was saying that he bent forward to the microphone and said "that's smart."
Perhaps it is smart but do we want a guy who thinks it is smart not to chip and help our country leading the country. I don't. Hiring skillful lawyers and accountants and using tax loopholes to avoid pitching in and obviously considering those like me and millions of others who pay taxes every year as being dumb tells me the man has no consideration for anyone other than himself.
He won't release his tax returns because they are being audited. So we know nothing about how much income he makes or where it comes from. So be it. But one thing we should know is how much in federal taxes he pays. That won't hurt his legal position which he offers as an excuse "my lawyers tell me not to disclose my returns while being audited."
Let him hide behind lawyers which most crooks like doing but let us find out a minimum how much he paid in federal income taxes over the last half-dozen years. How could anyone vote for a person to occupy the highest position in the land if he won't tell us whether he paid federal taxes and how much he paid? She must ask that question at the next debate; before that others must ask it. If a 17-year-old private in the Marines must pay taxes they we should know if a 70-year-old billionaire does.
Ask the question! Then ask why would someone vote for you to be in charge of our nation when you think it is smart not to pay for its well being.