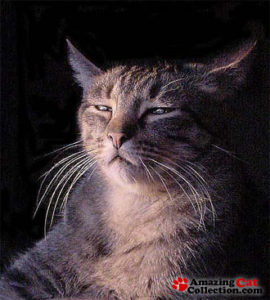 I was thinking that I should not be dealing in poetry since I really have little knowledge about what it is about. Have you ever seen a paradox?
One of my son's appreciates it and understands it which makes me recognize my shortcomings. None the less, I persist in putting some forth.
Last Wednesday I wrote about W. B. Yeats and his short poem on youth and age. It brought thoughts to my mind that perhaps some of his other poems would be suited for a Wednesday. The first I thought about was An Irish Airman Forsees His Death. This poem was written as a tribute to Robert Gregory, the only son of Sir William & Lady Augusta Gregory of Coole park, who died when his Sopwith F1 Camel crashed. It expressed the conundrum of an Irishman who dons a British uniform.
I know that I shall meet my fate
Somewhere among the clouds above;
Those that I fight I do not hate
Those that I guard I do not love;
My country is Kiltartan Cross,
My countrymen Kiltartan's poor,
No likely end could bring them loss
Or leave them happier than before.
Nor law, nor duty bade me fight,
Nor public man, nor cheering crowds,
A lonely impulse of delight
Drove to this tumult in the clouds;
I balanced all, brought all to mind,
The years to come seemed waste of breath,
A waste of breath the years behind
In balance with this life, this death.
Then there is this which is said to have been written by Yeats because of his unrequited love for Maud Gonne.
When you are old and grey and full of sleep,
And nodding by the fire, take down this book,
And slowly read, and dream of the soft look
Your eyes had once, and of their shadows deep;
How many loved your moments of glad grace,
And loved your beauty with love false or true,
But one man loved the pilgrim soul in you,
And loved the sorrows of your changing face;
And bending down beside the glowing bars,
Murmur, a little sadly, how Love fled
And paced upon the mountains overhead
And hid his face amid a crowd of stars.
The poem that most reflects upon our time is The Second Coming: How can one not read it and think of the horridness of Trump and his destruction of America as and effective actor on the world stage.
Turning and turning in the widening gyre
The falcon cannot hear the falconer;
Things fall apart; the centre cannot hold;
Mere anarchy is loosed upon the world,
The blood-dimmed tide is loosed, and everywhere
The ceremony of innocence is drowned;
The best lack all conviction, while the worst
Are full of passionate intensity.
Surely some revelation is at hand;
Surely the Second Coming is at hand.
The Second Coming! Hardly are those words out
When a vast image out of Spiritus Mundi
Troubles my sight: somewhere in sands of the desert
A shape with lion body and the head of a man,
A gaze blank and pitiless as the sun,
Is moving its slow thighs, while all about it
Reel shadows of the indignant desert birds.
The darkness drops again; but now I know
That twenty centuries of stony sleep
Were vexed to nightmare by a rocking cradle,
And what rough beast, its hour come round at last,
Slouches towards Bethlehem to be born?
'Tis enough. I end with this:
Much have I wandered over Sandymount's beach;
Stared at the waters of the sea beyond reach;
Thinking of those residing on that other shore
In Holyhead there lives our enemies of yore