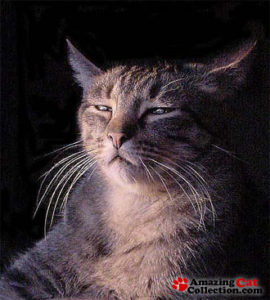 This is not really a poem although some people refer to it as a poem. It was supposedly the favorite of General Douglas MacArthur who had it hanging on the wall behind his desk when he was in charge of running post-war Japan.
It is more of an essay. I thought I would include it in the poetry section since these days where we find our country controlled by people in their seventies: Trump, 74; McConnell 78, Pelosi 80, Hoyer 81, and Biden, a spry 77.
MacArthur was relieved of his command when he was 71 years old.   When President Truman was asked why he fired him, he said, "I fired him because he wouldn't respect the authority of the President. I didn't fire him because he was a dumb son of a bitch, although he was, but that's not against the law for generals. If it was, half to three-quarters of them would be in jail."
It is said many Japanese business men had been inspired by this essay/poem long before General MacArthur. It was written by Samuel Ullman. As you might have guessed he was in his seventies when he wrote it.
YOUTH
By Samuel Ullman
Youth is not a time of life; it is a state of mind; it is not a matter of rosy cheeks, red lips and supple knees; it is a matter of the will, a quality of the imagination, a vigor of the emotions; it is the freshness of the deep springs of life.
Youth means a temperamental predominance of courage over timidity
of the appetite for adventure over the love of ease.
This often exists in a man of sixty more than a body of twenty. Nobody grows old merely by a number of years. We grow old by deserting our ideals.
Years may wrinkle the skin, but to give up enthusiasm wrinkles the soul.
Worry, fear, self-distrust bows the heart and turns the spirit back to dust.
Whether sixty or sixteen, there is in every human being's heart the lure of wonder, the unfailing child-like appetite of what's next, and the joy of the game of living.
In the center of your heart and my heart there is a wireless station; so long as it receives messages of beauty, hope, cheer, courage and power from men and from the Infinite, so long are you young. 
When the aerials are down, and your spirit is covered with snows of cynicism
and the ice of pessimism, then you are grown old, even at twenty,
but as long as your aerials are up, to catch the waves of optimism, there is hope you may die young at eighty.
 How explain MacArthur's love of this essay/poem. I suppose all those septuagenarians and octogenarians, or soon to be octogenarians, would also love it. But really it is so much nonsense. As Truman would suggest it is nnot considered such by those who fit his description of MacArthur. You don't die young at 80 no matter what aerials you put up or what you fill your heart with. Nor are you young at 80 because the plastic surgeon altered your aspect.
This may be a more appropriate poem when we think of age and youth.
"You are old, Father William," the young man said,
    "And your hair has become very white;
And yet you incessantly stand on your head—
    Do you think, at your age, it is right?"
"In my youth," Father William replied to his son,
    "I feared it might injure the brain;
But now that I'm perfectly sure I have none,
    Why, I do it again and again."
"You are old," said the youth, "as I mentioned before,
    And have grown most uncommonly fat;
Yet you turned a back-somersault in at the door—
    Pray, what is the reason of that?"
"In my youth," said the sage, as he shook his grey locks,
    "I kept all my limbs very supple
By the use of this ointment—one shilling the box—
    Allow me to sell you a couple."
"You are old," said the youth, "and your jaws are too weak
    For anything tougher than suet;
Yet you finished the goose, with the bones and the beak—
    Pray, how did you manage to do it?"
"In my youth," said his father, "I took to the law,
    And argued each case with my wife;
And the muscular strength, which it gave to my jaw,
    Has lasted the rest of my life."
"You are old," said the youth, "one would hardly suppose
    That your eye was as steady as ever;
Yet you balanced an eel on the end of your nose—
    What made you so awfully clever?"
"I have answered three questions, and that is enough,"
    Said his father; "don't give yourself airs!
Do you think I can listen all day to such stuff?
    Be off, or I'll kick you down stairs!"[
Or for a more concise version of youth and age we can turn to W. B. Yeats:
Much did I rage when young,
Being by the world oppressed,
But now with flattering tongue
It speeds the parting guest.