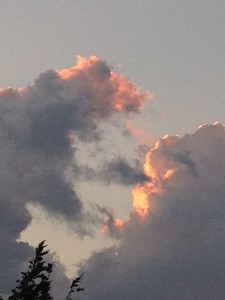 Anyone with a fair knowledge of Afghanistan should have known a few things prior to September 11, 2001. These were: that the Russians attempted to occupy the country and were unable to maintain their presence there; the group called the Taliban took control of the country; that group introduced a harsh form of Islamic law that arbitrarily stole the rights from the Afghans especially the women; that the Taliban outlawed music, schools for girls, and the like.  They also harbored terrorists like Osama bin Laden and his group.
After September 11, President Bush after asking the Taliban to turn over Osama bin Laden and the Al Qaeda leaders having received no satisfactory answer had the U.S. invade Afghanistan. We had no plan on how we should leave. So we stayed there during the presidencies of Bush, Obama, and Trump. It was long after we achieved our goal of chasing Al Qaeda from there and even after Osama bin Laden was killed in May 2011.
We spent over two trillions dollars, lost almost 2,500 lives, and had over 20,000 wounded. We trained the Afghan army. We brought a little peace to parts of the country. The Taliban slowly reared its ugly head. Many of its present members had not been born at the time of our invasion.
When Biden said on Thursday, "We did not go to Afghanistan to nation-build" I was caught by surprise. What have we been doing there over the last ten or more years?
When he said: "No nation has ever unified Afghanistan. No nation. Empires have gone there and not done it." True that is so why did we stay so long. Did not Bush, Obama or Trump know of this? Did not Biden when he was vice president?
I assume they did. None had the courage to admit that we too, the United States, were in the same position as those others. It reminded me of the Vietnam War. It  continued long after we decided we could not win. No president wanted to admit it. Those faux patriots with their "these colors do not run" flags ensconced safely at home intimidated each president into continuing the war.
Nixon used Kissenger to try to negotiate a way out of Vietnam; Trump also unable to cut and run decided in February 2020 to make a peace deal with the Taliban which was his way to avoid dealing with the real issue. Dealing with the Taliban reminds me of the deals between the Native American Tribes and U.S. government. The U.S. government had no more intention of sticking to any deal than the Taliban does.
Biden recalling Vietnam and apparently believing this makes a difference said: "There is going to be no circumstance in which you are going to see people being lifted off the roof of an embassy of the United States from Afghanistan.'' Not an encouraging statement. In other words we will get out of there as the Taliban closes in.
He said: "I intend to maintain our diplomatic presence in Afghanistan, and we're coordinating closely with our international partners in order to continue to secure the international airport." Are we to keep here will be 650 American troops there to do that. I suggest they are in a very precarious position.
Biden went on, "And we're going to engage the determined diplomacy to pursue peace and a peace agreement that will end this senseless violence." The last time the Taliban came to power we severed diplomatic relations with Afghanistan. Are we now going to recognize them now? As far as a peace agreement, I thought that was what we already had and the Taliban have violated it. Now, it seems elementary that the Taliban who are winning on the battlefield are not going to pursue another peace agreement that does not leave it in control of the Afghanistan government.
Biden should have said: "We entered Afghanistan to drive out Al Qaeda and to help the Afghans build their country into a more civil and equitable society. We failed to accomplish that. The reasons for that are many. There is no reason to believe that by staying we can ever achieve our goals. It is time to leave."
Maybe I'm being too picky. The writing is on the wall that Afghanistan has no future as it descends into a black hole of Islamic Radical control. It is a pity that we did not fight the war full out and try to win or did not leave much earlier, At least Biden made the decision others were afraid to make. Give him credit for that.