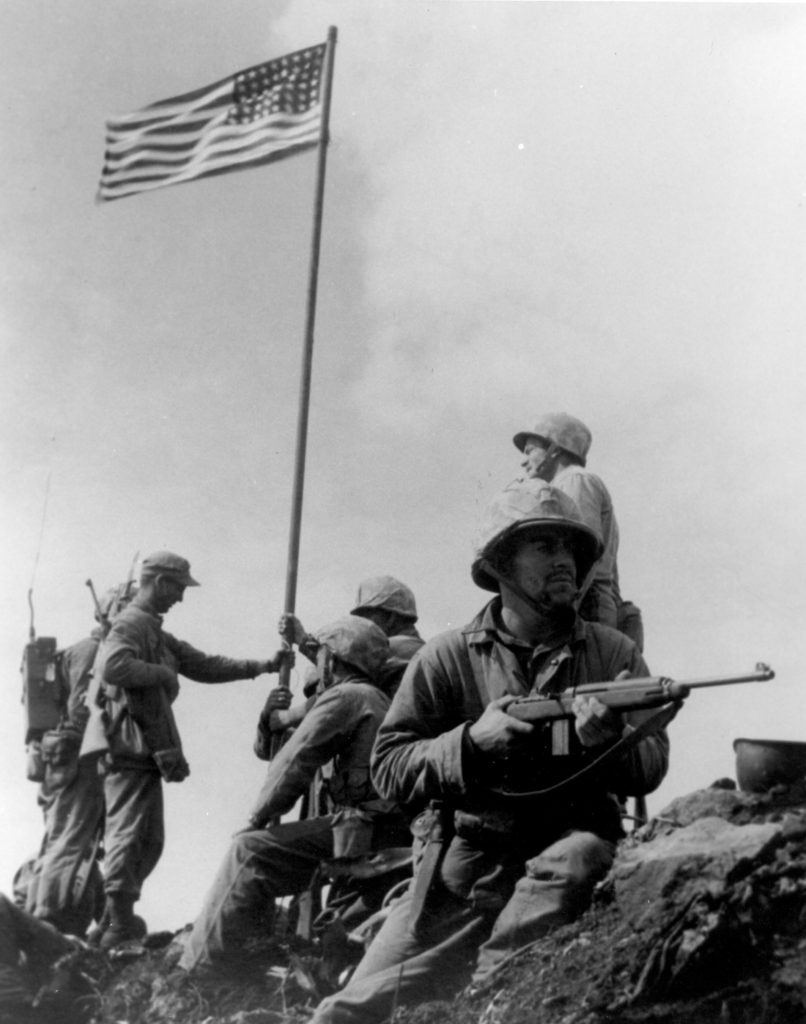 Colin Kaepernick, the woman soccer player Megan Rapinoe, and the other athletes who show their disrespect for the American flag by sitting or kneeling when our national anthem is being played as a form of protest can be excused perhaps because of their ignorance. But how do you give President Obama a pass?
Here is what is reported that he said about Kaepernick. "When it comes to the flag and the national anthem, and the meaning it holds for the men and women in uniform, and those who've fought for us, that is a tough thing for them to get past to then hear what his deeper concerns are."
That begs the questions "what about you, Mr. President?" and "what about the other American people who respect our flag?"
Apparently Obama has no trouble with disrespecting our flag. When you wonder what has happened to our nation then you have the answer right there. We have a leader who cannot stand up to and condemn a person who disrespected it.
Obama did not stop there. He went on to say: "I don't doubt his sincerity."
What has that got to do with it?
He continued: "I think he cares about some real, legitimate issues that have to be talked about. If nothing else, he's generated more conversation about issues that have to be talked about."  He went on to say a little later: "Maybe some of his critics will start seeing that he had a point about concerns about justice and equality. That's how we move forward."
Obama doesn't understand the critics are aware of his concerns but they don't want to discuss them with him, a person who disrespected our flag.
It was interesting to see that the NY Times noted that the most popular comment of the week was one to the article on Kaepernick's refusal to stand. Elisabeth King wrote: "The very thing the makes America great is our right to free expression, but don't try to use it or you will be called un-American." She is apparently suggesting there is something wrong in that response.
Do you for one instance think that if I said: "Transgender people who seek to exert their right to free speech should be imprisoned and tortured" – which is my right to free expression – I would not be roundly and rightly condemned and called un-American?  
King's comment is the meme being used to support Kaepernick. He has the right to free speech. Anything he does or says is fine. Of course that is true but it has no relation to the matter at hand. No one suggests Kaepernick does not have the right to do what he did; but on the other hand I have the right to call it un-American and condemn his actions.
Kaepernick of mixed racial parentage is protesting America's treatment of African-Americans; Rapinoe who is white said in answer to why she did it that:"Being a gay American, I know what it means to look at the flag and not have it protect all of your liberties." I had difficulty understanding what deprivations the gays presently suffer. She certainly hasn't been denied any liberties.
She went on: "It was something small that I could do and something that I plan to keep doing in the future and hopefully spark some meaningful conversation around it." What discussion has not been had about gay rights? It has been in the forefront of our conversations since 1969 with the Stonewall incidents.
She then noted: "It's important to have white people stand in support of people of color on this." She does not explain why white people have to support a person of color who decides to disrespect our flag.
How it is important to support any person, one of color or not, disrespecting our flag is beyond me? How many do you think would rise to the defense of a protester kneeling down who explains he is protesting because his taxes are too high? Will it be important to support him?
How it is that Obama forgets he is the commander-in-chief of the military. Shouldn't Kaepernicks's disrespect for the flag have the same meaning for him as it does for those who served and are serving in the military? That it doesn't is telling. He apparently feels little affinity with them.
He tells how he can easily get past it and engage in listening to Kaepernick's deeper concerns. What are we to take from that? Is it that those in the military and those who fought for us are some sort of block heads? Are they not intelligent enough to accept that Kaepernick's insult to our flag and national anthem must be met by a deeper conversation?
The matter is not a matter of right but one of respect. When Obama enters a room people stand to show their respect. If someone sat would he then want to engage in a deeper discussion with that person? When judge enters a court or a priest enters to say a Mass, or a minister to take the pulpit, or a rabbi to intone the prayer's the people stand out of respect for the person and the office. No one has to stand but if one doesn't he must expect that most of the other attendees will have little brook with him and not want to engage in a conversation over his "deeper concerns."
As a Marine the flag is an object of high respect. In raising it and lowering it we knew it should never touch the ground. We know of stories of people dying to keep from being soiled. We joined knowing we might have to put our lives on the line for what it represents.
Our great symbol is that of the flag being raised on Mount Suribachi on Iwo Jima by  Marines and Navy corpsmen. That island battle took the lives of 7,000 Marines. They died so others may live freely and speak freely and even show their disrespect of that flag that gave so many of them hope in the dark days fighting the Japanese. They did not fight and die for us to fail to exercise our right to condemn those who do not honor the flag and their sacrifice. Obama's wishy washy response to the insult to our flag diminishes the sacrifice of those Marines.