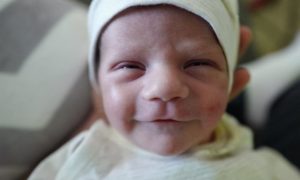 Many are fierce advocates for the Pro-Life position. Some suggest abortion under any circumstance must be condemned. Others are Pro-Life but admit exceptions being willing to accept that a woman raped need not give birth to the rapist's child and she may have an abortion even though it is taking the life of the innocent unborn;  others would suggest that if the woman's life will be lost by giving birth then too the life of the unborn may be taken. Then there's the question of time. Does life begin at conception, or when brain activity is detected, or when the fetus is capable of living outside the mother.
I remember being taught that when there is a question of whether the woman's life may be lost in giving birth and it came to a choice between the woman and her child such a choice could not be made. The doctor must remain neutral doing her best to save both. I was never comfortable with that teaching especially if the mother already had other children at home. I wondered wouldn't it be better to save the mother so she could raise her other kids rather than having them grow up without her warmth and care. I suppose it was I thought of it while a young man and I could conceive of nothing more horrible or tragic than to lose my mother( or father). Marriage and children confirmed in me the most important and critical role a mother plays in the upbringing of a child.
It was then then the question of abortion was widened for me beyond the unborn child into the question of what is life itself. Are some lives more valuable than others? How is that to be determined? While we should concern ourselves with the unborn shouldn't we also concern ourselves with those already born, especially those in their early years who need guidance through life.
Here's the conundrum.
Those most protective of the unborn seem to have little real concern for the born. You would think that having demanded the child be born they would place no restriction on making sure the born child received the best care and that new  mothers  in need never go without. Yet in as much as the Pro-Life is a mostly a conservative movement it frowns on many programs that help new mothers and new born children including toddlers.
This is poignantly shown by a recent incident involving a television comic and a former Republic Congressman. The comic, Jimmy Kimmel, in an emotional talk told how his first child, a son, was born with severe heart problems. He told how fortunate he was that on the day of his birth there was a highly skilled doctor who could operate on him and how the operation was a success. (As time goes on the boy will need more operations.) He showed photos of the baby as he was prepped for the operation and a later photo showing the cutest smile you would ever see on a baby (above).  He told how fortunate he is. He suggested every new born baby should have the same chance as his son.
Who could disagree? Who could tell a new father or mother that because they are poor and their child has a heart defect nothing can be done to help them?
Along comes ex- Congressman Joe Walsh an ardent Pro-Life advocate. He believes abortion should not be available to any woman under any circumstances — not even to save her life. He believes allowing women to terminate pregnancies when their lives are at risk isn't necessary, because thanks to "advances in science and technology," it's physically impossible for a pregnancy to kill a woman. (Somehow despite it being impossible up to a half-women die each year due to complications during pregnancy.)
He heard of Jimmy Kimmel's situation. You would expect he'd be happy a baby was born and saved. Isn't that what being Pro-Life is about? Not Walsh. Here's what he said: "Sorry Jimmy Kimmel: your sad story doesn't obligate me or anybody else to pay for somebody else's health care."
So it's all right for Pro-Life Walsh to insist a baby be born but if it is born with serious health conditions don't bother him about it. How is that being Pro-Life? Is it Walsh's belief that caring about life ends upon birth? I really don't get it!