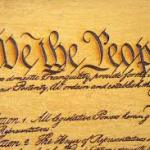 The Boston Globe has advised us that the Boston federal prosecutors have brought Catherine Greig back to Rhode Island from the Midwest because the federal prosecutors want to question her about the assets of James "Whitey" Bulger.  I know the newspapers are not supposed to be mouthpieces for the government but given the very close relationship between that newspaper and the Boston federal prosecutors what is written has the ring of truth.
What I found disheartening in reading that newspaper report is the failure of the reporter to question what the federal prosecutors were doing. Perhaps she is too close to them to do so. It becomes doubly so when another reporter uses the first's story to add his two bits. He too because of his closeness leaves out the heart of the story.
This is why reporters and prosecutors should not have such symbiotic relationships. They cannot see when their sources are acting in violation of the Constitution. They report as if what they are doing is fine and proper. If these reporters are telling the truth then we are seeing a huge abuse of our Constitution by the prosecutors. It should be decried. It is not a matter to be taken lightly when those who are supposed to be guarding our liberty are intent on stomping upon it.
That there is no one to scream out and point to this abuse is something that those who created this country could not anticipate. They could never imagine a situation where the media and prosecutors acted in concert to undermine our liberty. It is in cases like this where people who are out of favor like Catherine Greig whose rights are being walked over that our system expected our media to rise up and shout stop.
If the media was lax and indifferent or even joyous at the thought of this wrongful occurrence, then we would hoped the judiciary would stop the wrong; if not that, then perhaps that the legislature would not close its eyes to the blatant wrongdoing. A system of checks and balances and the idea of a free press are totally undermined by such happenings.
It is important to realize that in the American system of justice prosecutors are not inquisitors. Did you know that? Apparently these members of the media don't since they see nothing wrong with what the Boston prosecutors are doing..
Prosecutors are not Congressional committees. They are not courts which can compel the attendance of witnesses. They have no subpoena power. They cannot demand that a person show up at their offices and answer their questions. Some countries give prosecutors that power, the United States never did. That was for good reason.
At one time we were ruled by a king. His agents had unlimited power to the extent they could quarter their soldiers in people's houses; they could demand the people appear and answer questions they sought to ask them. We didn't like that. We had a revolution. We wanted to establish procedures that had to be followed before such things could happen.
We removed the power to compel attendance from the executive (the king) to the judiciary or the legislature. The judges with that power were restricted to issuing warrants on probable cause and to issuing subpoenas compelling testimony or the production of records to ongoing litigation. Legislative committees could issue subpoenas to require attendance at hearings.
In order to investigate crimes, we gave the grand jury the right to issue subpoenas. The federal grand jury handbook says: "The federal grand jury is concerned only with federal crimes; it derives its authority from the Constitution of the United States, national laws, and the rules of the federal courts."  Later it states: "The grand jury has a long and honorable tradition. It was recognized in the Magna Carta,the first English constitutional document, which King John granted in 1215 at the demand of his subjects. The first English grand jury consisted of twelve men selected from the knights or other freemen, who were summoned to inquire into crimes alleged to have been committed in their local community. " Then again: "The grand jury, on the other hand, does not determine guilt or innocence, but only whether there is probable cause to believe that a crime was committed and that a specific person or persons committed it." And finally, "the federal grand jury's function is to determine whether a person shall be tried for a serious federal crime alleged to have been committed within the district where it sits." (my emphasis)
It is clear what its function is which is to determine if a crime has been committed. It is not an investigative body into things that do not relate to crimes. It is not a prosecutor's amanuensis.
If the report is true and the Boston prosecutors are using the grand jury to find out where Whitey hid his money they are not investigating crimes. It is not a crime for a person to know where another person hid his money. There is no obligation on any person to disclose this. When we let prosecutors inquire into things that are not crimes without objecting then we can be sure we are surrendering our liberties to the state.