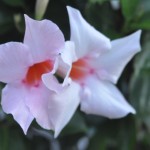 I've written about prosecutor's and prosecutorial discretion off an on in a general way both here and here.  I've been more specific about it when I discussed the cases of Aaron Swartz  and the Caswell Motel case.  I've noted how I though it was used wrongly in the indictment of the probation officers and in the sentencing of Catherine Greig. I've touched upon the power of the prosecutor it in the case of Amy Bishop where I praised Norfolk DA Michael Morrissey. I've criticized the Massachusetts DAs for participating in a program that lets people pay a private company to buy their way out of prosecutions.
What brings this to mind is the case I read about today in today's Patriot Ledger about a young man killing his father. Michael Beaudry, 20, is alleged to have killed his dad, Ronald Beaudry 58. From best I can gather Michael and his father were having an argument over his use of a BB gun. Michael left the house and his father followed. Outside words continued and Michael struck out at his father with a plastic PVC-type pipe and hit him knocking him to the ground. The father's head was struck at some point during the encounter, by the pipe or the ground, and he died.  Michael's reaction was one of horror and remorse.
Mchael's mother was at home at the time. He has an older sister. The encounter between father and son was probably building up over time. The father was probably upset at his 20-year-old son drifting along and the son was upset at his father's constant demands that he get on with his life in a more responsible way. Shakespeare wrote about these father-son conflicts and they are ongoing parts of our existence.
Fortunately, most do not end in this type of tragedy. And that is what this is for the Beaudry family, a horrid happening that leaves a woman without her husband, a daughter without her father, and both seeing their son or brother taken from them and locked up in a prison cell.
Michael is being held without bail until February 27. His mother will have to bury his father and her husband in the meantime. The next thing the DA has to do is to decide what charges to file.
This is the situation that requires courage. The DA should sit down with his experienced first assistant and senior staff and decide what outcome he would like to see come from this case. He should do this in consultation with Michael's family directly or through his lawyer. He must bear in mind that the facts seem to suggest this is not a murder case but one of manslaughter.
I know it will take courage to charge a  manslaughter because the usual thing a DA will do is charge murder and then at some point work it down to manslaughter in order to avoid a trial and force a plea.  One cannot afford to go to trial on a murder charge because the penalty is life in prison if convicted — a manslaughter charge leaves open just about any possible sentence. However by charging manslaughter the DA also gives himself plenty of options not the least is to work with the family to ensure its sufferings are lessened but also to insure the public is protected.
With the idea in mind that the over charging done in the Aaron Swartz case for the purpose of extorting a guilty plea has now caught the public's eye, and new articles being written about responsibility of the prosecutors, it will be interesting to watch and see how this case is handled.
What would you do as a prosecutor? What do you thing should happen to Michael.? Think about this for a second and tell me what outcome would you think is best.
You see it's not easy sometimes for prosecutors but that's what they are empowered to do — make decisions fraught with risk that incorporates in them a consideration for the public but also the victims, in this case Michael's mother and sister and relatives. DA Morrissey already showed courage in the Amy Bishop case throwing out the murder indictment against her. What he does in this case will tell us a lot more about him.
I'll continue with my re-evaluation of Whitey tomorrow.