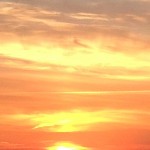 I ended yesterday saying: "As 1973 dawned, Whitey was not a player to be reckoned with."   I told how he was nothing more than the big fish in a home aquarium. Doing research yesterday I had to check something out in Murderman's book (Hitman by Howie Carr). I've read it before but somehow missed this.
Howie, Carr not Winter, wrote his book under the guiding and every watchful eye of Murderman. Howie spent many hours with Murderman, mostly on Sunday mornings of all times, listening to him tell his sorry story. He reproduced what Murderman told him in his book, correcting the mistakes, without acknowledging it, from his previous book.
What caught my eye was this statement in the prologue: "In the end though everything seemed to come back to Whitey. After all the books and movies and FBI press conferences, after all the "age-enhanced" mug shots and all the dozen-plus segments about him on America's Most Wanted most people still didn't get it. In the Boston underworld, until rather late in his career, Whitey had always been a small-timer, a ham-and-egger. He was from Southie, where a gang war was cowboys biting off one another's noses outside barrooms in the Lower End, driving around and shooting point-blank at each other – and missing."
Why I so struck by it was that I figured out pretty much the same thing by examining the record that was publicly available. While everyone else is presenting to us the image of this huge monster criminal, by the start of '73, he was actually nothing more than a small time hoodlum splashing around in a puddle. This gives lie to a lot of stories about Whitey.
Why would FBI Agent John Connolly be brought to Boston in 1973 to handle such a low-level person? Or, was the truth more that he was brought back because he was going to handle a more important Top Echelon informant, Stevie Flemmi? How would Whitey have been terrorizing and corrupting Boston for a quarter of a century, as Howie Carr would have it, when he was such a nobody 17 years before Connolly retired and 22 years before he fled?  How would Billy Bulger be accreting his power with the help of Whitey if Whitey was of no account among the gangsters, not even a contender? If the gangsters whose lives depend on knowing these things had so little idea about Whitey, how would others in law enforcement or the media who were not tuned into the South Boston scene know much about him?
These are serious questions that need answering since they impact much upon what we are led to believe. One can't be a schlemeil and ace criminal at the same time.   How does Jeremiah O'Sullivan state when he testified before the Congressional Committee in 2002 that he knew Whitey and Stevie were murderers in 1979  when there was little evidence in 1973 to show one of them was a murderer?
The prosecutor in me doesn't allow me to use what I know today to decide what someone should have known in the past as the media seems to have no trouble doing. My job was to figure our who knew what and when did they know it. Or, better put what did a person know or reasonably should have known at the time he acted.  Journalists in the media are trained differently. They have never had to prepare serious cases for trial so they can play fast and loose with facts.
If you've been following along with me, you can see how I arrived at my conclusions based on the evidence available to me and the inferences I have drawn from them. It's satisfying to see that Murderman had the same opinion of Whitey back in 1973 as I suggested. It's also a little unsettling because I'm not a big Murderman fan.
Murderman's statement is quite a cut at Whitey. He doesn't let up on either Whitey or Southie. He says when he met Whitey in '72, he has it in the spring but I suggest it was in the late fall, that, "Whitey was up to his eyeballs in one of those slapstick Southie gang wars." Slapstick as defined by Merriam-Webster: "comedy that depends for its effect on fast, boisterous, and zany physical activity and horseplay."
It seemed the attitude of the members of the Winter Hill Gang toward Whitey and the Mullens who began to associate with them is best exemplified by the title of a song written in 1973 by Stephen Sondheim, "Send In The Clowns."  And it was probably justified.
The guys already part of Winter Hill were serious killers. It'd take a lot for them to open up. After the late fall 1972 meeting Howie Winter came away impressed with Whitey, moved by Whitey's outlook for the future, and with a couple of new partners, Whitey and the Mullens. They were accepted into the leadership of Winter Hill because Howie was the boss. They were each to share an equal cut of the Winter Hill proceeds with the other members. For that to happen, they had to bring lots of  gold, frankincense and myrrh to pacify the others.
Whitey would quickly learn that he was joining a group that was divided within itself into smaller groups. It would take all his skill to maneuver into everyone's good graces, that is if he ever could. These were treacherous men he had made his bed with.