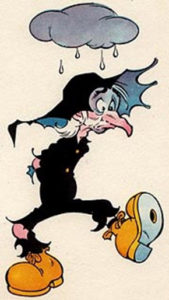 I guess you have little understanding for the Trump folk until you read something like this. It is hard to believe that a person who considers himself and American would say this. When you think of Trump and how much he has done to tear at America's fabric also think of what one of his most loyaly and fervent supporters said. Here it is:
"In my humble opinion, Biden is hovering closer to Stalin now than Putin has in his twenty or thirty years in rule in Russia."
Yes, apparently this person would prefer to live under Putin rather than Biden. You don't suppose he heard of Alexei Navalny who was poisoned by Putin and now incarcerated because he went to Germany to be treated for his poison. Who were those people Biden poisoned and then imprisoned? I suppose if I read the latest information from QAnon folks I could find out the answer to that.
Then there was Boris Nemtsov an outspoken critic of Vladimir Putin. Nemtsov  was assassinated on 27 February 2015 in central Moscow on Bolshhov Moskvoretsky Bridge near the Kremlin. Again, I'll have to go to QAnon to discover who Biden had assassinated. Then there are the folk who have fled from Russia only to have Putin's goons track them down in other countries and assassinate them or try to assassinate them. You don't think Biden is doing that already. He's only been in office three months but who knows.
The person who so prefers Putin over Biden that he has made comments against Biden saying
"Joe Biden, the baby butcher, " "Biden. I think he's an unprincipled man, shallow, hollow, a waverer, a war monger, a two-faced turncoat." "Biden will never "unite" America behind his pro-abortion, Big State, Big Tax, America-Second policies, et alia." "Win it back from Biden the Baby Butcher, a turncoat like Benedict Arnold." "those who lived off government 's payroll for a lifetime are uncritical of socialistic Big Spenders, Big Taxes like Biden and his acolytes." "Win it back from Biden the Baby Butcher, Biden the turncoat like Benedict Arnold."  " I mean Uncle Joe Biden, a war monger, proven plagiarizer, and proven turncoat." " a hollow, unprincipled man like Biden will not blink supporting such discriminatory programs. Biden is a reverse racist. I don't want to be too harshly on him, because I think he's a simpleton, a waffler, an unprincipled man." "Biden with his history of interventionism and war mongering, and a history of turning his back on "sincerely held beliefs" for fifty years, and switched his pro-life positions, and now becomes the most egregious pro abortion Presidents in American History." (my empphasis)
It is obvious he does not have a high opinion of our president. What especially gets his goat is that Biden is not pro-life while at some time in the past he held that position. It never bothered him that Trump most of his life was not pro-life but changed his position in his sixties so he could get the anti-abortion vote. But that's another story.
From his  remarks, I would believe he mainly views Biden through his stand against abortion and adds all the rest of the adjectives onto him because of that. What though is strange that he calls Biden the Baby Butcher but never calls Putin that. I assume that he knows Russia under Putin has the highest abortion rate in the world chalking in at 53.7 percent. The next highest is Vietnam at 35.2, and the U.S. is 15th at 20.8%.
With folk like this who prefer Putin over Biden you really have to be concerned about America's future.