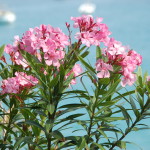 According to the Washington Post today:
"Nine months before the Boston Marathon bombing, a U.S. counterterrorism task force received a warning that a suspected militant had returned from a lengthy trip to Russia, U.S. officials said.
The warning was delivered to a single U.S. Customs and Border Protection official assigned to Boston's Joint Terrorism Task Force, a cell of specialists from federal and local law enforcement agencies. . . .
But officials said there is no indication that the unidentified customs officer provided the information to any other members of the task force, including FBI agents who had previously interviewed the militant. . . . 
The apparent failure to alert the FBI has emerged as a significant, if slender, missed opportunity to scrutinize Tamerlan Tsarnaev's activities ahead of the Boston attack."
That story shows all that is wrong with this situation.
First, this was the top story in the Washington Post's on-line edition this morning. It is based on information provided by the well known authority: "U.S. officials." 
How is it that the headline story in one of the nation's top papers does not attribute its information to anyone?  Why are we asked to believe a story that might have come from a driver of a mail truck? This is the type of information all of our major mainstream newspapers have been feeding us. Go back over the reports on the Marathon Terrorist Attack and see how much wrong information was written that was attributed to "officials." 
I was once sitting in court next to a fellow assistant DA named Peter. We were off to the side in the jury box waiting for our cases to be called. The clerk called the name of one defendant on the list. He then turned to the judge and said, "the officials have not brought him in yet."
Peter turned to me saying, "who are these officials he's talking about? Have you ever seen them?" I realized everyone talks about officials and people seem to understand who these officials are but no one has ever shown up and said, "I'm one of the officials" nor does it appear anyone has ever seen "the officials."
So when you read that a story is based on information given by "officials" you have to realize they don't exist. And that's how much credence you should give to statements from officials: none. And  remember, you can't get something from nothing.
But that's just the beginning of the problems with this headline story. Next, we have no idea what the warning is other than it is a warning. Did it have any meat to it? The Washington Post story doesn't mention who gave the warning but I assume it is the Russians. Did the Russians just say "Warning Tamerlan Tsarnaev is returning to US from Russia" or did they say more?  We are left to wonder.
Then we're told the warning went to a "U.S. Customs and Border Protection Official" who was part of Boston's Joint Terrorism Task Force (JTTF). All we know is the person was single and not married. We don't know the person's name because she is unidentified.
We know the Russians told the FBI in 2011 that Tamerlan was a threat. Why are they now talking to a customs person? What happened? Did someone in Russia call the FBI and this "official" answered? Did the Russian send this "official" a letter? How does a gal in Russia know enough to reach out to this "official?"
Why doesn't this "official" have a name? There aren't that many customs people on the JTTF, Why didn't the reporters tracked her down and asked if this is true?
If you think this is a poorly reported story to be the lead in a top mainline media news source, you have to read what happened next.  The article says "there is no indication that the unidentified customs officer provided the information to any other members of the task force." Do you know what that means?  This customs "official" who has become a customs "officer" either did give the information to others or she didn't. When we read "no indication" that means she may have or she may not have. It's meaningless.
However, after that we start to get an idea what this is all about. We read the end of the previous sentence, "including FBI agents who had previously interviewed the militant." Boiled down the story says an unknown person says an unknown customs officer who worked with FBI agents who interviewed Tamerlan about his possible terrorist activities may or may not have told them about the unspecified warning of his return to Boston.
To make things worse, it concludes "The apparent failure [the possibility that the customs officer told them is still left open] to alert the FBI has emerged as a significant, if slender, missed opportunity to scrutinize Tamerlan"  Have you ever figured out how something could be significant but slender? Isn't that like saying he had a good but poor chance to win the race?
Or is it saying that even if it is shown the FBI knew Tamerlan was back there is nothing that it could have done? That, of course, is nonsense. There are lots of things it could have done.
Is the FBI worried the Russians can probably show they communicated with the JTTF. Unable to deny that, the FBI puts it on a customs person even though the FBI agent might have received the call. But it's not sure whether the story will fly. So it hedges its bets in case there is a record showing the FBI knew this.
I tell you my hopes the FBI would tell the truth about this are fading fast with the innumerable stories it has put out. This story has gone from the FBI having no previous warning about terrorists in Boston, then to only one report in 2011, then to a second report in 2011, and on to not knowing Tamerlan went on the trip to Russia, but back to knowing, and finally to not knowing he returned because the case was closed, but then to someone on their task force knowing but hedging on whether it knew it in case someone can prove that it did and it has to change its story again.
I'm not sure why this doesn't bother our president or our members of Congress. I'd think they'd want to get to the bottom of this. Apparently they don't. It shows the enormous power of this secret police force in America. It is reason to despair when we see it can spin out tale after tale without fear of being held to account for any of its falsities.